Nonprofit Full Time
City: NEW YORK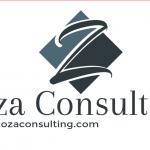 Zoza Consulting
Cutting Edge Recruiting Agency
Our client, a dynamic financial consulting firm that works exclusively with not-for profits companies is seeking to hire a Client Manager.
The Client Manager is a team leader, highly motivated, professional, organized, charismatic role and is considered a member of the clients' executive management team, responsible for the fiscal management of the organization and for providing financial analysis and fiscal advice. This role requires delivering consistent, high quality, accurate and timely financial reporting, advisory services, and includes developing and maintaining their client portfolio relationships.
Client Managers are supported by a team of accountants, contract managers, accounts payable and billing processors.
Specific responsibilities include but not limited to:
· Communicate with client's executive director and senior management on a consistent basis to review the financial position and health of the agency, identify and resolve issues, and address priority needs
· Assure the monthly production of accurate and timely financial reports including financial statements, contract summaries, and cash flow reports
· Communicate research and analyses of financial results, fiscal trends and potential issues, including written reports to agency's board of directors
· Develop and implement financial operations improvements, including using enhanced technology and communication tools with clients and internal teams
· Work with the functional department heads to ensure compliance with government contracts, preparation and timeliness of audits and efficiencies within workflow processes.
Create the annual agency budget, including primary department breakdowns.
If interested please apply ASAP. Our client will be interviewing immediately.
---
Go Back