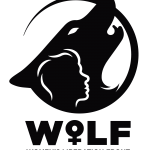 Website Women's Liberation Front
Job Summary:
The Policy Director oversees and manages WoLF's services related to policy analysis, bill tracking, testimony, development of model legislation, and communications with lawmakers. This position provides strategic guidance, consultation, and leadership on a comprehensive range of policy issues related to achieving WoLF's mission. The Policy Director works closely with the Executive Director to coordinate and guide all of WoLF's policy advocacy projects. This position also coordinates with WoLF's contracted law firm and contracted attorneys on projects related to model legislation and rulemaking. The Policy Director has significant autonomy in determining the strategy and focus of WoLF's policy advocacy, including federal and state policy; this is a senior-level leadership position at WoLF.
Reports to:
Executive Director

Supervisory Responsibilities:
Trains and supervises policy interns and volunteers.
Trains and supervises WoLF's volunteer Policy Team.

Education and Experience:
Required: Bachelor's degree in legal studies, policy, political science, or related field, or four additional years of FTE work experience to compensate for lack of a degree.
Preferred: Master's degree or JD in law, policy, political science, or related field.
In addition to degree/FTE work experience: at least three years of FTE experience in policy advocacy, communicating with lawmakers, bill tracking, testimony development, development of model legislation, development of public comments on rulemaking, and/or other relevant job duties.

Duties/Responsibilities:
Policy Advocacy
Develops strategic policy plan for WoLF; makes decisions about focusing on federal and/or state policy initiatives.
Monitors and tracks bills and other proposed legislation, laws, and policies relevant to WoLF's focus areas and mission.
Develops and submits oral and written testimony about bills relevant to WoLF's focus areas and mission.
Writes model legislation, in collaboration with WoLF's contracted law firm and/or contracted attorneys.
Develops public comments for rulemaking, in collaboration with WoLF's contracted law firm and/or contracted attorneys.
Writes blog posts and other content related to policy advocacy.
Performs other duties as appropriate.
Lawmaker Relationships
Proactively connects with and maintains positive relationships with lawmakers to position WoLF as an expert resource.
Supervises Policy Team volunteers.
Partnership Development
Collaborates with WoLF's partners , working groups, and subject matter experts on policy advocacy.

Other Duties:
Please note this job description is not designed to cover or contain a comprehensive listing of activities, duties or responsibilities that are required of the employee of this job. Duties, responsibilities, and activities may change at any time with or without notice.

Required Skills/Abilities:
Thorough understanding of federal and state legislative development and processes.
Ability to work independently and asynchronously in a remote work environment.
Ability to enhance and expand WoLF's reputation among state and federal lawmakers.
Excellent verbal and written communication skills: ability to work with multiple people on different projects.
Ability to maintain thorough knowledge of WoLF's programs, goals, objectives, and developments in news, law, and policy related to WoLF's core focus areas.
Excellent time management skills: proven ability to identify priorities, manage projects, and meet deadlines.
Ability to be agile and shift priorities based on unexpected situations or events.
Excellent organizational skills and attention to detail.
Proficiency in Google Suite.

Physical Requirements:
Prolonged periods sitting at a desk and working on a computer.
Must be able to lift up to 15 pounds at times.
Home internet connection must be capable of regularly participating in video conferences, and other online activities as needed.

Workplace Information
WoLF is a fully remote workplace. Candidates must have a home office with storage space for confidential documents and a secure internet connection. Some computer and technology equipment may be made available, but candidates are expected to use their personal computers for work.

Commitment to WoLF's Mission and Values
Strong commitment to WoLF's radical feminist mission to protect, advance, and restore the rights of women and girls through legal argument, policy advocacy, and public education.
Strong commitment to WoLF's four focus areas: abolishing commercial sexual exploitation; abolishing regressive gender roles (including gender ideology); abolishing male violence; and achieving women's reproductive freedom.

Benefits
WoLF values its employees and offers competitive benefits including: retirement options; health, dental, and vision insurance; short-term and long-term disability insurance; life insurance; flexible schedule; generous PTO; and paid holidays. WoLF strives to create a workplace that is compassionate, trauma-informed, and prioritizes the health and wellbeing of its employees.
Salary Range
$80,000 – $92,000

Application Procedures
Application materials will be accepted and reviewed through October 1; applications will be reviewed on a rolling basis, with the possibility of an offer being extended before October 1
Candidates should submit the following materials to resumes@hri-online.com
Cover Letter
Resume
Portfolio or examples of recent policy advocacy work (testimony, white paper, research paper, model bills, etc.)
Brief analysis of a recent bill that would affect women's rights, along with an explanation of how this bill relates to WoLF's mission
Any questions regarding the application materials should be directed to executivedirector@womensliberationfront.org
Incomplete applications will not be considered
Learn More about WoLF:
https://www.womensliberationfront.org/
---
Go Back