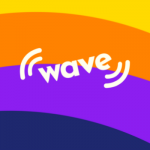 Website Wave Fundraising
General Overview: Wave Fundraising is the fastest growing, highest quality face-to-face fundraising agency in the country. We bring people together from all walks of life and corners of the country to help good groups do great things.
The National Client Account Manager will launch Wave Fundraising's client outreach, securing new contracts with more top NGOs, charities and non-profit organizations.
This is a Specialist 2-level role reporting to the Vice-President of Fundraising.
Location: This is a remote position with significant travel once it becomes safe to do so.
Responsibilities Include:
Develop a plan to expand Wave's client base
Manage and grow a list of NGOs, charities, and non-profit organizations
Reach out to potential clients via email and phone
Conduct networking and pitch meetings with potential clients and/or those who could refer potential clients
Attend networking events
Engage as appropriate at industry specific conferences and events
Manage the design and creation of marketing materials
Write and submit proposals
Provide timely and appropriate responses to Request for Proposals
Manage existing client relationships including facilitating weekly client meetings, reviewing weekly client reports and organizing in-person client meetings or visits to our offices
Create and maintain a presence for Wave on major social media platforms
Maintain and frequently update company website
Required Qualifications:
Motivated networker – you enjoy meeting people and building lasting relationships with them
Efficient, goal-oriented, responsive
Excellent organization skills
Active listening skills
Passion for helping non-profit organizations
Good writing and copy review skills
Willingness to travel an average of 10 days per month once it's safe to do so
5+ years experience in face-to-face fundraising or running canvassing campaigns
Preferred Qualifications:
Large personal network of leaders within the development or face-to-face fundraising industry
Good at managing up and laterally
Willingness to work nontraditional business days and hours occasionally
Salary
The salary range for this role is $75,000-95,000 depending on experience, plus bonuses based on performance. We offer a generous benefits package, including unlimited PTO, health insurance, and hands-on training.
At Wave Fundraising we believe deeply that equity and inclusion in our organization makes us better at our work and helps to build a stronger progressive movement. We are an equal opportunity employer and we strongly encourage women, people of color, people with previous felony convictions, members of the LGBTQIA community and people who identify with other underrepresented groups to apply.
---
Go Back