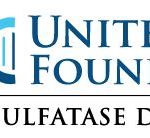 Website United MSD Foundation
TOGETHER, WE CAN CURE MSD.
Position Overview
The Executive Director will be the public face of the Foundation and must be an articulate and thoughtful spokesperson who can engage the minds and hearts of other leaders on issues of importance. The Executive Director will be responsible for ensuring the day-to-day management of the organization and financial growth to fulfill the operational and research program goals and objectives. The Executive Director works closely with the Board of Directors, staff, volunteers, and other key stakeholders in accomplishing these goals.
Position Priorities
Lead the organization and represent or designate an appropriate person in all aspects needed to fulfill our mission to cure MSD.
Lead the activities as directed by the policies of the Board of Directors, including strategic planning, programmatic, budgetary, and administrative matters.
Develop, oversee, and execute the fundraising strategy and activities to provide a greater level of philanthropic funding that will help ensure financial stability and scalability. This includes major gifts, new sources of income, safeguarding existing funding sources, cultivating prospective donors and grants, and empowering the board to leverage their resources, networks, and skills to raise funds.
Grow and recruit new leadership for succession planning.
Manage, delegate, and empower employees to be successful in their positions and cultivate a staff culture based on trust, teamwork, transparency, and accountability.
Required Qualifications
Bachelor's degree or equivalent work experience.
5+ years' experience in progressive management skills or Executive Director experience. Science or healthcare experience and understanding of genetics and/or rare disease a plus.
Minimum of 1 year of work related experience in a nonprofit environment.
Demonstrated ability to achieve results through strong leadership and management.
Successful experience in managing staff.
Demonstrated competence in meeting and/or exceeding fundraising goals and accountability for campaign revenue aims.
Highly effective organization, communication, negotiation, and interpersonal skills.
Proven skills in writing clear and concise reports and correspondence.
Highly proficient in donor CRM, Microsoft Office Suite, Google Suite, and project management tools.
Demonstrated competence in developing and delivering professional presentations to a variety of audiences both in person and using virtual meeting technology. Must be a capable public speaker, with the ability to convey detailed and complex information tailored for the audience.
About the United MSD Foundation
The United MSD Foundation (UMSDF) is a 501(c)3 organization incorporated in 2016 to cure Multiple Sulfatase Deficiency (MSD). MSD is a rare, fatal, pediatric, genetic neurodegenerative disease which causes a buildup of natural cellular waste throughout the body and leads to a premature death—normally before age 13 years. Often described as "Alzheimer's in a child," there is currently no treatment or cure for MSD. Children are typically without any symptoms at birth, but depending on their genetic variants, signs of MSD can begin either soon after children are born or later in the child's life.
The UMSDF is the only organization in North America that tailors its services to families who receive an MSD diagnosis, serving as their primary connection to the scientific community as well as to support and resources. We are the first and only MSD organization registered with the National Organization for Rare Diseases (NORD) and the singular resource for patients in the US and internationally. The UMSDF has made considerable progress toward a treatment for MSD, including funding the mouse model in which scientists cured MSD using gene therapy and securing FDA clearance to quickly move gene therapy to clinical trial. We foresee finding a cure in our lifetime.
---
Go Back