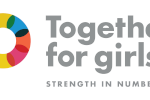 Website together4girls Together for Girls
Chief Operating Officer (COO)
Reports to:    President & Chief Executive Officer
Location:  USA based, flexible remote based location near Washington, D.C. or New York City.
Hours:  Full-time (40-hour per week) work environment. All team members are expected to be available during Together for Girls' core working hours of 9:00 AM – 1:00 PM Eastern Standard Time.
Salary:  The post offers competitive salary based on experience and the cost of labor in the U.S. city where the candidate resides.  For example, in Washington, D.C. will be between $144,400 – $180,500.
Work Permits: The candidate must have the ability to legally work in the USA.
About Together for Girls:
Are you dynamic, flexible, and excited by organizational growth? Come join our growing mission-driven teams and help us develop the people, systems, and structures we need in our international work to achieve impactful change in stopping sexual violence against children.
Together for Girls works in over 20 countries around the world and combines state of the art data with powerful advocacy to end violence against children and adolescents, especially sexual violence. We are a nimble yet highly impactful team that continues to grow and evolve. We work with a broad range of organizations, researchers, and advocates to drive change.
The Brave Movement is a survivor-led global advocacy movement to end childhood sexual violence, initiated and hosted by Together for Girls. The Brave Movement is growing fast and will have specific operations support needs.
Position Overview
The Chief Operating Officer (COO), will be responsible for the overall operations and finances of Together for Girls, including the Brave Movement and any subsequent new initiatives. They will be a member of the Senior Leadership Team, and report to the President & Chief Executive Officer. The ideal candidate should be able to think broadly and strategically about the organizations' work, as well as be detail-oriented and organized about the structures necessary to move the vision into reality, adapting to evolving programmatic demands. The COO will be an inclusive and collaborative leader who fosters employee development while stewarding change management initiatives as Together for Girls continues its rapid growth.
As our COO, your work will focus on developing and executing the operational strategies needed to support our growing team. We are looking for an experienced, mission-oriented leader who is passionate about making the world a better place and skilled in creating structures that will make our team more fluid, nimble and effective as we scale, identify, and problem-solve complex international operational challenges.
Tasks and responsibilities
Strategy, Vision & Leadership
·        Advise the President & CEO and other key members of the Leadership Team on financial planning, budgeting, cash flow, people operations and the development and implementation of policies and procedures.
·        Create internal ways of working that enable Together for Girls and the Brave Movement to scale effectively and efficiently.
·        Serve as the management liaison to the Board of Directors and Finance Committee.
·        Contribute to the development of the organizations' strategic plan and overall management.
·        Represent the organization externally, as necessary, including with financial institutions, funders, and auditors.
Team Development
·        Oversee, direct, and organize the work of the operations team that spans finance, people operations, and business operations.
·        Provide leadership in developing and implementing practices to strengthen internal communication and facilitate cross-department collaboration and project management.
·        Operationalize and maintain organizational values of agility, collaboration, courage, empathy, and respect to facilitate a positive work environment and organization culture.
·        Work across teams to set and measure the implementation of goals to expand diversity, equity and inclusion within business operations and programs.
·        Mentor and develop staff using a supportive and collaborative approach.
Finance
·        Lead annual budgeting and planning process; forecast liquidity and monitor cash flow.
·        Oversee the preparation and approval of all financial reporting materials and metrics for funding organizations, Leadership Team, and the Board of Directors.
·        Manage external accountant and bookkeeper supporting Together for Girl's finance function; ensure financial record systems are in accordance with GAAP standards and all accounts are reconciled.
·        Support the CEO and Leadership Team in developing and implementing policies to allow senior staff to make relevant budgetary decisions within their portfolios.
·        Oversee the annual external audit of the financial statements and necessary tax filings.
·        Upgrade and implement an appropriate system of policies, internal controls, accounting standards, and procedures.
·        Contribute to the organization's fund-raising efforts through budget development and compliance support.
People Operations
·        Manage and direct the work of the human resources function within the operations team.
·        Further develop human resources to meet the needs of a growing organization, enhancing professional development, compensation and benefits, performance evaluation, training, and recruiting; ensure that recruiting processes are equitable, consistent, and streamlined.
·        Establish rapid and flexible hiring mechanisms for consultants and staff both in the US and around the world that can be responsive to emerging needs and priorities.
·        Oversee the development of a comprehensive on-boarding and ongoing training program to educate employees regarding organizational culture and practices, staff tools, policies, and procedures.
·        Evaluate and oversee all benefits negotiations with providers, ensuring policies are as closely aligned with organizational values as possible.
·        Develop and implement agency-wide systems, policies and procedures that ensure compliance with best practices, grant requirements and employment law.
·        Support professional development opportunities for staff.
Business Operations
·        Oversee the IT systems and procedures for the organization; ensure technology is being used fully and strategically to improve business functions; ensure IT systems meet best practices for legal and funder requirements.
·        Support grant and contract applications through practical and administrative support.
·        Implement a robust contracts and grant management, compliance, and reporting system.
·        Coordinate and collaborate with all teams to support knowledge dissemination, reporting, and communications to external stakeholders.
·        Oversee approvals of all grants, vendor, consultant, and employment agreements for the organization; negotiate any changes, as needed.
·        Oversee all liability and insurance matters; ensure all liability policies are in compliance with state and federal laws and adequate to mitigate organizational risk.
·        Identify, assess, and inform the Leadership Team of internal and external issues that impact the organization, including but not limited to the areas of finance, legal, 501(c)(3) status, and organization culture.
·        Serve as lead for any organizational legal matters, supported by external legal counsel.
Qualifications:
·        A minimum of five years in a senior leadership position at a U.S. 501(c)(3) organization with a strong track record in non-profit management, operations, finance or other business-related field.
·        Proven track record of success facilitating progressive organizational change and development within a growing organization.
·        Knowledge and experience with international development at the global, regional and/or country level.
·        Proven experience in managing complex partnerships.
·        Knowledge of development issues, multi-sectoral approaches, and support to local civil society to meet the needs of developing countries.
·        Self-reliant and entrepreneurial team player with excellent judgment and creative problem-solving skills including negotiation and conflict resolution skills; ability to operate as an effective tactical as well as big picture strategic thinker.
·        Strong interpersonal and team building skills, excellent written and oral communication, and presentation skills.
·        Strong and inclusive leadership and management qualities. A collaborative, warm, consensual leadership style.
·        High level of integrity, transparency, and problem-solving capacity.
·        Cultural competency and demonstrated ability to build and maintain relationships with a wide array of people from diverse backgrounds.
·        Experience effectively supervising and motivating a high-performing team working remotely, in locations around the world.
·        Committed to upholding Together for Girls' values.
·        Experience working with survivors is desirable.
·        University degree, or relevant experience, in business, management, finance or related field is required.
·        Must be fluent in both verbal and written English. Other language skills, particularly Spanish, French, or Swahili, are desirable but not required.
Location
This position is a full-time (40-hours per week) position that must be based near the Washington, D.C. or New York City areas. This is currently a remote position that will require regular in-person meetings with Leadership Team members (based in NYC and DC) and other staff.  All team members are expected to be available during the core working hours of 9:00 AM – 1:00 PM Eastern Standard Time. The other four hours that the team member chooses to work are flexible and may be coordinated with their supervisor. This position will also require travel up to 15-20%.
Work Permits
●            The candidate must have the ability to legally work in the United States.
Compensation
This role offers a competitive salary based on the cost of labor in the U.S. city where the candidate resides, for example, the annual salary for the position for a candidate based in Washington, D.C. will be between $144,400 – $180,500. Final salary within this adjusted range will also be determined by the candidate's years and type of experience and qualifications.
Current benefits for full-time U.S.-based employees include:
●       11 paid holidays
●       20 paid vacation and 12 paid sick days
●       1 paid community service day
●       3% employer match on employee contributions to Simple IRA retirement plan, 100% vested
●       100% of the cost of a Carefirst BlueChoice Advantage Gold 500 plan for the full-time employee only (for 2022 plan year) and 60% of dependent coverage
●       Dental and vision insurance (100% for employee and 60% for dependents)
●       Long-term and short-term disability insurance
●       Life insurance and accidental death and dismemberment – $50,000 coverage
Culture and Values
Together for Girls seeks to create a courageous, inclusive, and flexible culture that empowers our staff to have the capacity and ability to deliver change. We strive to build and maintain psychological safety, trust, and accountability among team members in order to foster honesty and openness about our needs and challenges while also prioritizing self-care. We are a small, ambitious team and are proud of our work environment that is based on the values of respect, courage, empathy, agility, and collaboration. This is coupled with a strong commitment to diversity, equity and inclusion that underpins our work
Employment Information
Together for Girls, Inc. is an equal opportunity employer and committed to maintaining an inclusive and diverse working environment free from discrimination and harassment. Our policy is to ensure equal employment opportunity without discrimination on the basis of race, color, national origin including ancestry, ethnicity, gender, sex including pregnancy, gender identity, gender expression, transgender status, actual or perceived sexual orientation, age, religion, marital status, familial status, military or veteran status, or disability. Qualified applicants from all backgrounds are encouraged to apply. Together for Girls, Inc. is a registered 501(c)(3) non-profit organization in the U.S.
How to Apply
To apply for the post, please send a letter of application stating the skills and approach you would bring to the role, along with your CV/resume in English, to Karem Armstrong at karem@darylupsall.com. Please ensure that documents are sent with the titles "your name cover letter" and "your name CV" and state "TfG- COO" in the email subject line. An applicant's pack is available at the same email address.
Final deadline for applications is January 22nd, 2023
Daryl Upsall International actively promotes equality, diversity, and inclusion. In recruiting candidates, we seek candidates with the proven skills required, irrespective of race, gender, religion or belief, age, disability, or sexual orientation.
---
Go Back