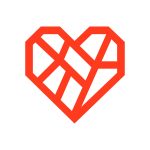 Website The Humane League The Humane League
We exist to end the abuse of animals raised for food.
Want to create change for animals and help build a community of animal activists? We need volunteers for…
Taking action against campaign targets
Becoming leaders in the animal rights movement
Bringing veg options to our communities
Writing Letters to the Editors for local news outlets
Hosting/co-hosting regional and national events
Recruiting local volunteers
No experience is needed, our Field Organizers are a resource for you to help you reach your activism goals!
Sign up today #ForTheAnimals!
To apply for this job please visit thl.link.
---
Go Back