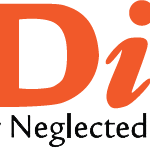 Website The Drugs for Neglected Diseases initiative (DNDi)
Job Title: Development Manager
Location: Remote – USA, UK or Europe
Reports to: Senior Manager, External Relations
Job Type: Permanent role
Salary: Up to $83,500 – $111,000 depending on experience
Background
The Drugs for Neglected Diseases initiative (DNDi) is an international, not-for-profit research and development organization (R&D) that develops lifesaving medicines for people with neglected diseases around the world. We use the power of innovation, open science, partnerships, and advocacy to find solutions to a great injustice: the lack of medicines for life-threatening diseases that disproportionately impact poor and marginalized people.
DNDi was launched in 2003 when five leading research institutes from Brazil, India, Kenya, Malaysia, and France teamed up with Doctors Without Borders/Médecins Sans Frontières (MSF) to launch an alternative, not-for-profit model for developing drugs for neglected populations. Together, we are proud to have delivered nine new treatments for six diseases that have saved millions of lives – and we aim to deliver a total of 25 treatments by 2028.
DNDi has built a team of approximately 250 employees working across nine offices. DNDi North America, created in 2008 and based in New York City, is a registered 501(c)(3) non-profit that works to strengthen and expand scientific networks, policy and advocacy influence, partner development, communications, and in particular, fundraising efforts to enhance DNDi's global impact.
In 2021, DNDi released an ambitious new Strategic Plan 2021-2028, which outlined a funding goal of $1.3 billion, of which nearly $830 million has already been secured, primarily from governments, major philanthropic foundations, innovative financing mechanisms, and founding partners. As part of this strategy, DNDi aims to diversify its funding base and is investing in increasing private philanthropic fundraising capabilities with the ambition of raising at least $40 million in new philanthropic funding by 2028. DNDi's North America fundraising team, working as part of the global private fundraising team, is expected to play a key role in this effort.
Objective of the role
Do you want to be part of a motivated, diverse, mission-oriented, and global team deeply committed to global health equity? We are seeking a mature, personable fundraiser to manage and grow a portfolio of major individual donors and foundations, as well as proactively engage and cultivate new donors. You should be comfortable working in a small team in the U.S., enjoy the challenge and reward of outreach to new donors, and have outstanding communication and relationship-building skills.
You will be a key part of an international team working to maximize DNDi's private philanthropic income. Our goal is to at least triple annual private income from the U.S. in the next five years, with a focus on major individual donors and foundations giving in the 6- and 7-figure range.
The Development Manager will develop a strong knowledge of DNDi's work, mission, vision, and values and build positive relationships with donors and prospective donors, providing an exceptionally high level of donor stewardship.
Scope of the Job
·        Manage existing donor relationships with major individual donors or foundations, developing individual engagement strategies.
·        Prepare, submit, and follow up on new grant opportunities/funding applications to prospective new donors.
·        Prepare briefings, decks, proposals, concept notes, verbal presentations, and donor reports as needed.
·        Provide excellence in stewardship not only through regular donor updates and reporting, but through proactively seeking opportunities and providing ideas to refine DNDi's donor stewardship approach.
·        Collaborate with the Prospect Research Manager and Development Associate to seek deeper insight into new prospects, their motivations, and interests to maximize chances of engagement.
·        Maintain accurate information in Salesforce and elsewhere to support ongoing relationships.
·        Support donor event planning and other activities, as needed.
·        Work on special projects, if/as requested.
·        Coordinate with colleagues from other departments such as Communications, Finance, Legal, and R&D located in different DNDi offices worldwide.
NOTE: The above list of responsibilities is not exhaustive, and you may be required to undertake other responsibilities appropriate to your grade. This job description may be subject to review.
Internal Management & Interactions
Reporting Line
·        Temporarily reports directly to the Senior Manager, External Relations
·        Regional Executive Director serves as Contributing Manager.
Management
·        Provides direction to entry-level staff and interns, may directly supervise the work of junior staff.
·        Contributes to the development of the annual work plan with strategies, goals, timetables, budgets, and performance benchmarks.
Interactions
·        Maintains close working relationships with the global private Fundraising team and participants in regular meetings with the broader External Relations and DNDi North America team.
·        Also interacts with the Executive Team, R&D, Communications, Finance and Legal departments in the preparation of donor interactions, proposals, reports, financials, contracts, etc.
·        Represents DNDi with external contacts, including donors, prospects, consultants, and service providers, and ensures DNDi is a reliable and credible partner.
Proven Ability, Qualifications & Training
Essential
·        Proven track record of closing multiple 6- and 7-figure gifts and a minimum 6 years' relevant experience.
·        Demonstrated ability to drive growth by bringing in and renewing new funding partners.
·        Excellent written and oral communication skills in multicultural and multi-lingual environments, including ability to listen and to present to others.
·        Demonstrated strong ability to work as part of a multicultural team and to motivate DNDi leadership and volunteers – including key influencers, board members, and others — in their fundraising efforts.
·        Strong ability to interact with external stakeholders; integrity interacting with donors, and intellectual curiosity and ability to rapidly develop an understanding of DNDi's work.
·        An unwavering commitment to a diverse, equitable, inclusive, and actively anti-racist work environment.
·        Strong ability to take initiative, prioritize, multi-task, and work well under pressure to meet deadlines
·        Clear and systematic thinking that demonstrates good judgment and problem-solving competencies.
·        Well organized, structured and has strong analytical skills to manage medium/large projects with budget management, and strong ability to provide high level support in project/program delivery.
·        Strategic thinking, management, and leadership abilities to motivate a small team for optimum performance, supervising junior staff.
·        Strong negotiation, and advocacy skills and autonomy for taking actions and decisions.
·        A strong affinity for the mission, ideally grounded in experience fundraising for international NGOs, medical R&D organizations, or other organizations with global public health relevance.
·        Proven ability to work effectively in a team environment and matrix structure.
Other Requirements
·        Fluency in English.
·        Proficiency in French or Spanish desirable.
·        Good knowledge of Microsoft Suite; experience with Salesforce a plus.
·        Experience or academic background in at least one of the following areas would be highly regarded: global health, international development, non-profit management.
Generous benefits package, including 90% employer covered health insurance, dental insurance, vision insurance, 30 vacation days, 15 days of sick leave, 12 weeks of paid parental leave, commuter benefits and contributions to individuals' 403(b) plan.
How to Apply
To apply, please send a letter of application stating the skills and approach you would bring to the role, along with your CV/resume in English to Ruth Gardner at ruth@darylupsall.com. Please put DNDi – Development Manager in the subject line and let us know where you learned about this exciting role.
Deadline for applications is Sunday 8th May 2022
---
Go Back