Nonprofit Full Time
City: Menlo Park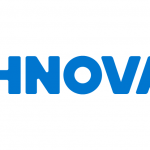 Website technovation Technovation
World's largest technology entrepreneurship program for girls.
Remote position.  Must be based and qualified to work in the United States.
Salary range: 60,000 – 65,000
About Technovation
Technovation is the world's largest technology entrepreneurship program for girls. Our mission is to empower girls to become leaders, technology innovators and real-world problem solvers. Through Technovation, girls work in teams supported by mentors to develop mobile & AI based solutions to problems in their communities. Over the past 15 years we have engaged ~300,000 participants across 120+ countries.
About this Opportunity
At Technovation, we see our communication channels and platforms as the best mix of platforms to tell the story of the impact of our organization and program. We engage, inform, and inspire our different audiences through these communication channels. But we know we can be doing more—and this role will help push us in exciting new directions.
We're looking for a creative and analytically curious storyteller with strong editorial judgment to help take our content to the next level.
The ideal candidate understands the power of data as a storytelling tool as well as an essential component of any strategy. As a Content Strategist at Technovation, you'll look at trends and identify opportunities to develop content that will bring Technovation at the forefront of conversations about tech education, innovation, and women's empowerment. This role will help us expand our storytelling efforts, grow our reach, and engage our audiences in meaningful ways.
This could be a great fit for you if you…
have experience crafting communication strategies to inform and inspire audiences and drive them to take action
are comfortable with data, and know how to use it as a storytelling tool
have experience with digital marketing channels, content marketing, and consumer analytics
are curious and stay up to date on content and communication trends
have knowledge of the best practices of the digital marketing funnel
Key Responsibilities
As a Content Strategist, you'll get to showcase your expertise in using content to attract and engage a mix of external audiences (girls, parents, educators, partners and donors), use your strategic and creative skills to refine, enhance, and drive our brand awareness, and promote our Technovation Girls program. More specifically, you'll:
Develop content strategies for digital marketing channels
Write, edit, and project manage content tailored to each social media channel and audience,  from concept to production, consistent with the brand's voice and advancing strategic goals as well as user (program participant, volunteer and partner) needs
Produce graphic content to social media channels and adapt content (visuals and video) for video-focused platforms (IG and TikTok)
Create, adjust, and manage Technovation's social media calendar
Use consumer analytics to determine the best way to engage users, increase engagements, support participant recruitment, and measure brand awareness
Establish Technovation's voice on social media, and determine content needs and channel selection per campaign
Engage with users on social media to maintain and build relationships
Analyze social media content performance + audit older content:
Perform content audits to assess how well existing content is performing
Perform content gap analyses to determine what type of content is missing and what is needed
Develop a solid understanding of the target audience of each social platform through platform analysis
Stay up to date on social media trends and use these trends to expand Technovation's reach
Use your understanding of SEO, keyword research, information architecture, and usability best practices to deliver targeted content to our key audiences
Collaborate with corporate partners and funders to develop content to tell our shared stories of impact on social media
Work with cross-functional teams to establish and articulate external key messages, and ensure that content is aligned accordingly
Collaborate, brainstorm, and strategize with the Marketing Team on multiple projects for a wide range of content assets for Marketing and Brand campaigns that may include social media (for Instagram, Facebook, X, LinkedIn, and TikTok), websites and event promotion and amplification opportunities.
Ideal Candidate Skills
We are looking for an amazing strategist and storyteller
3+ years experience in content production, including researching, writing, and sourcing stories.
Intellectually curious with an analytical ethos, with the ability to see how the combination of data and storytelling can resonate and drive action within our key audiences.
Understanding of SEO, keyword research, information architecture, and usability best practices
Excellent communication and presentation skills.
Strong organizational and time-management skills for meeting deadlines in a fast-paced environment.
Experience designing with Canva
Passionate about empowering girls around the world with skills to create a more equitable and sustainable future
Great to have
Bachelor's degree in marketing, journalism, English, information management, or similar is preferred, but not required
Experience with data visualization tools a plus
Experience with creative/art direction a plus
Experience designing a plus
Experience working or volunteering with a nonprofit.
If you have a vision for Technovation's content and want to help us build our brand into a household name leading conversations about technology education and women's empowerment, but you don't have 100% of these qualifications, we encourage you to apply anyway!
WE OFFER
Meaningful work. You'll contribute directly to growing a movement, empowering girls to learn and use cutting-edge technologies to solve real-world problems impacting them in 100+ countries.
Autonomy. We don't micromanage. We trust you to communicate clearly and discuss decisions with any people affected. In collaboration and negotiation with colleagues, you will be responsible for marketing & communication related decision-making.
Workplace input. We are open to adopting new workflows, new software, or other improvements that you think would increase our success with agreement for recommendations from colleagues.
Flexible work environment. We have core hours, but no one is looking over your shoulder. Go to appointments when you need to, as long as you are producing quality work on time.
Opportunities for Growth. We are an equal opportunity employer that values diversity among its applicant pool as well as within our staff, board, and partners. We encourage applicants from all backgrounds to apply.
To Apply
To apply please complete the form found on this link: https://docs.google.com/forms/d/1cAZbn56Hy6aOU0GhnZuis9HBfDEgqu3aCQP5ap1OH38/edit, which will ask for a link to your LinkedIn profile (or personal website or resume). Applicants will also be asked to complete a screening task.  Or you can also go to our website to apply.
---
Go Back