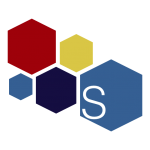 Website Super Foundation
Open Position for board member – Team Governance
We're looking for a capable person to fill our open board position in 2022. Please send a brief note or letter of interest to thesuperfoundation@gmail.com.
We aim to serve diverse communities with a representative voice. And we are now opening up applications for positions on our nonprofit's board of directors.
Super Foundation's board is made up of caring, intelligent people that want to make a positive impact in the world. Our mission is to inspire, implement, and accelerate project-based solutions to measurably save lives.
We welcome and encourage underrepresented communities — including Black, Indigenous and/or people of color, women, LGBTQIA+ and people with disabilities — to apply for these open positions. All voices will be heard.
We are initially seeking those with experience in these areas to contribute our goals:
    Non-profit executive experience
    Experience in human resource management
    Experience in team and multi-team management
    Experience with Workable and similar is a plus
    Experience in and/ or interest in working on strategic DEI (diversity, equity & inclusion) initiatives
    Fundraising
Our board's executive/governance committee will be reviewing all applicants as they work to onboard new members this Winter and Spring.
Help us save the world.
Please contact thesuperfoundation@gmail.com for any questions.
---
Go Back