Nonprofit Full Time
City: San Francisco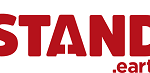 Website Stand.earth
Stand.earth is a dynamic international environmental nonprofit
Job Announcement
Associate Director, Donor Engagement
Stand.earth is experiencing unprecedented growth, more than doubling in size since 2019.
As we enter a new era of our organization's history, we are seeking a fundraising and
engagement professional to design and build a multi-year program to exponentially increase
investment in Stand.earth's vision for large-scale progress for environmental justice and to
sustain a deeply engaged community of high level individual donors.
If you've got solid experience working with and cultivating high-net worth individuals, are
passionate about directing the immense wealth in our world to sustain globally significant
ecological systems and the people who live there, and you get excited about creating
authentic experiences that motivate and connect people to think deeply about their
connections to large-scale change, then this might be the perfect job for you.
You will be joining an international team of strategists, negotiators, campaigners, and
activists that achieves outsized results and is bursting with creativity, innovation, and
untapped potential. Stand.earth has built industry leading fundraising, digital innovation,
and knowledge management teams which have doubled our community to more than
500,000 active members who are increasingly converting to new donors.
Stand.earth is committed to engaging in the process of decolonization. We also have long
standing commitments to Justice, Equity, Diversity, and Inclusion (JEDI). These commitments
touch all of our programs. The Associate Director, Donor Engagement, will be expected to
understand and embrace these concepts and incorporate them into the design and
execution of our expanded work with major investors.
Your work will be guided by Stand.earth's Cultural Principles and a strong donor-first
orientation. Consistency, honesty, transparency, follow-through, justice, service, dedication,
creativity, and innovation. If these keywords resonate, then Stand.earth might be the right
place for you.
We encourage applicants to apply by June 15, 2021. This position is open until filled.
About Stand.earth
Stand.earth is a nonprofit environmental organization working to create a world where
respect for people and the environment comes first. Our campaigns challenge destructive
corporate and governmental practices, demand accountability, and create solutions that
support all of us — and the environment and climate upon which we depend. Stand's
strategic approach and fierce determination have yielded extraordinary results: Since 2000,
we've secured the protection of 65 million acres of wilderness, shifted billions of dollars of
corporate purchasing toward responsible options, and transformed the environmental
practices of more than 100 major U.S. corporations.
Stand.earth operates in the United States and Canada.
Stand recognizes and respects the sovereignty of First Nations and tribes, as well as the
rights of Indigenous Peoples and frontline communities. These communities are often first
and most directly impacted by environmental pollution and climate change, and they
provide critical leadership in developing solutions.
Pollution, climate change, and corporations' bad behavior disproportionately hurts the most
marginalized people in society — including people of color, people from working class
backgrounds, people with disabilities, women and LGBTQ+ people. To develop
transformative solutions, these communities must be centered in the work we do. Hence, we
strongly encourage applications from people with these identities or who are members of
other historically marginalized communities.
If you require assistance applying to this opportunity, please contact equalopportunity@stand.earth
The Position
The Associate Director, Donor Engagement will report to Stand.earth's Development Director
and collaborate closely with the Executive Team and senior campaign staff.
This is a full-time exempt position with excellent benefits. Salary will be commensurate with
experience and location, and will likely be within the range of $75,000 to $85,000 USD or
$90,000 to $100,000 CAD.
Ideally this role will be based in the US but we are open to international candidates who are
comfortable working Pacific, Mountain or Eastern time zones. To start, the role will be
remote from the comfort of the candidate's own home. There may also be the option to work
out of one of our hub offices.
Key Responsibilities
In close coordination with Stand.earth's Chief Communications Officer and Development Director:
●Leadership & Vision:
Manage the design and implementation of an inspiring 3-5
year plan for expansion of Stand.earth's funder network with a goal of multi-year,
scalable growth from major donors; create an authentic, high-touch donor experience
that builds long-term relationships based on trust and engages a funder community
based on affinity and shared values; assess the potential for major gifts work in new
markets in the United States & Canada (and internationally over time); provide
mentorship and direction to Stand.earth staff and Board members to support their
cultivation and solicitation of major donors; manage a personal relationship portfolio
individual major donors for whom you lead gift solicitations;
●Management & Direction:
Manage the design of all aspects of Stand.earth's major
donor program in the US & Canada; establish and communicate priorities clearly,
plan and direct projects and activities; oversee lead development, implement
prospect research system, direct cultivation activity calendar, as well as manage
individual gifts revenue planning and metrics reporting; improve collection and
utilization of meaningful data in Salesforce CRM to enhance major donor prospecting
and cultivation; conceive and deliver donor cultivation & solicitation events as well as
adventure trips to key campaign-related locations (for example Amazon Rainforest,
Ecuador/Great Bear Rainforest, BC Canada).
●Communications & Marketing
: Work as a thought partner with Development and
Communications teams to create messaging that conveys the organization's
strategy, impact, and goals to a major donor audience; draft and edit strategic
communications, including case statements, donor updates, marketing materials,
and supporting documents. Produce and deliver individual and group presentations.
Who you'll be
●Proven experience building authentic connections with investors and successfully
securing major (6 to 7 figure) financial commitments in support of mission driven
causes
●Demonstrated commitment to philanthropic work with a clearly defined approach to
philanthropy, leadership and the values of the communities we represent
●Good judgement and discretion when dealing with high profile major donors to
ensure their ongoing relationship with Stand.earth and to protect the confidential
aspects of their relationship with the organization
●Deep knowledge of individual giving best practices, protocols, and innovations
●Experience mentoring and supporting Board members and senior staff in fundraising
efforts
●Outstanding oral, written, communication and presentation skills—including
storytelling and narrative creation, and the ability to listen and target communication
to specific interests of varied audiences
●Comfortable working in an entrepreneurial, and primarily virtual, team environment
where ideas, rapid response, and follow-through are core team values
●Committed to equity, racial justice, authentic communications, standing up for
impacted communities, and continual learning
●Passionate about climate justice and environmental protection, and juiced up by the
thought of convincing governments and corporations to make meaningful and lasting
change
●Ability to navigate complex challenges with self awareness and composure
●Experience and familiarity with CRMs (Salesforce preferred) and project management
●Acute attention to detail in the form of revenue planning, donor activity plans, and
audience/interest segmentation
There isn't a formal educational requirement for the role, and there will be opportunities
for learning and professional development.
To Apply
Please send a 1-page cover letter, resume or CV, and a combination of three redacted
fundraising writing or presentation samples (e.g. a brief, solicitation letter/pitch, concept
note or proposal, presentation, meeting briefing, or planning documents; please limit each
sample to four pages or less) to assocdirdonorengagement@stand.earth
with your name in the subject line and on the file name of each attachment. In your cover letter, tell
us what's motivating you to apply for this position and what you would bring with you to
advance the mission and community of Stand.earth. Please also make sure to let us know
how you heard about this position. The recruitment and interview process includes a time-
bound anonymous skills assessment and three rounds of interviews. No phone calls, please.
Only those who will be interviewed will be contacted
---
Go Back