Nonprofit Part Time
City: St Charles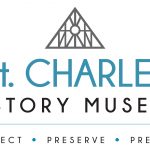 Do You Want:
A part-time job with hours in the middle of the day and on weekends?
An opportunity to use your expertise as an administrative assistant to assist a small museum in providing professional service to the community?
Opportunities to leverage your skills and experience to try out new tasks and assignments?
An organization eager to embrace diversity and provide opportunities to everyone?
The St. Charles History Museum is a 501(c)(3) nonprofit organization operating the museum and overseeing more than 15,000 artifacts and 10,000 photographs in its collection.  They are seeking a Museum Receptionist/Greeter who will perform customer service and gift shop sales duties as a receptionist/greeter during weekdays and weekends.
They will maintain the gift shop under the direction of the Gift Shop committee. Work hours are flexible, but the executive director will create the work schedule that best meets the museum's needs. This job will be 20 to 30 hours per week and can be staffed on a work-sharing basis.
We Offer:
An organization with a rich history and a board with a deep passion for St. Charles
Non-traditional work hours that are flexible but may include weekend hours
Compensation in the range of $15 – $18 per hour
Paid Holidays
The Ideal Candidate Will:
Align with our mission and values, including collecting, preserving, and presenting the history of St. Charles
Have administrative experience, including strong writing skills and office computer experience
Have strong organizational skills
Be comfortable dealing with the public and other staff and board members
High school degree or equivalent
If you've been looking for a Receptionist/Greeter position in an organization with a rich history as well as a clear vision for the future, contact us now! Learn more about this opportunity and download the application package at: https://www.stcmuseum.org/executive-director-job-opportunity
---
Go Back