Nonprofit Full Time
City: Henderson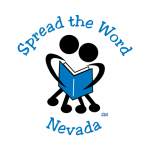 Website https://twitter.com/spreadthewordnv Spread the Word Nevada
Spread the Word Nevada is a children's lit­er­acy non­profit, 5
Position Title: Marketing Manager
Reports To: Director of Development
Supervises:  N/A
Employment Status:
☒ Full-Time ☐ Part-Time ☐ Temporary ☐ Non-Exempt
Revised Date
☒ Exempt May 27, 2022
Spread the Word Nevada Overview
Spread the Word Nevada was formed in February 2001 by Co-Founders, Laurie Hartig and Lisa Habighorst. Spread the Word Nevada is dedicated to advancing early childhood literacy by placing books into the homes of children within Nevada's at-risk, low-income communities. Through community collaboration, mentorship, and family partnership programs, Spread the Word Nevada fosters reading and language development opportunities ultimately leading to brighter academic and economic futures for these children. We are dedicated to changing the lives of at-risk children, one book at a time.
Spread the Word Nevada has various programs that they support, coordinate, and facilitate to advance childhood literacy. Programs include the Kids-to-Kids program, the Breakfast/Snack Time with Books program, the Books & Buddies program, and the Books on Break program. Currently, the Organization's programs are being implemented, supported, and utilized throughout a continuously growing number of elementary schools throughout the Greater Las Vegas Valley and Washoe County, Nevada.
We are Deeply Committed to Equity & Diversity
Spread the Word Nevada strives to recruit a diverse team of leaders. We believe there is a transformative academic and social benefit for children when their Program Directors, Managers, Facilitators, Coordinators and Volunteers reflect a diversity of backgrounds. Our employees agree that the organization provides a welcoming environment given their background and identity.
Position Summary
The Marketing Manager is responsible for the day-to-day marketing and administrative duties, including all forms of social media. This position is responsible for all forms of print and digital collateral and assists with events in the Development and Marketing Departments.
Essential Functions and Responsibilities
Marketing
• Ensure up-to-date and effective, branded marketing communications–including the website, print communication, collateral, informational packets, and advertising.
• Ensure all public-facing communications are culturally competent and reach a diverse audience
• Maintain official Brand Standards guide for internal and external use.
• Drive traffic to the website, with a primary focus on donors and donations.
• Audit use of logo (ensuring current format is being used) and messaging in all external and internal communication.
• Maintain regular content and image updates to the website
• Create monthly social media content calendar
• Coordinate donated and/or trade advertising opportunities – including print (digital and hard copy), billboards, TV, and radio (via PSAs).
• Support all STWN programs (video, brochures, collateral).
• Execute and manage all email marketing efforts.
• Create invitations for all public facing events (school adoptions, volunteer appreciation, etc.).
• Conceptualize, design, and implement creative graphics projects for Development Events and Programs
• Coordinate release and processing of files at printer and mail house
• Assist organization staff to create multimedia projects for public facing and program use
• Gathering social media content, including research articles, stories, resources, photos/videos, and other content that is relevant to the organization's mission and brand
• Take photos and videos as needed
• Must have experience with Facebook, Instagram, Twitter, Google Drive, and Dropbox. Please note, a personal account is required for using Facebook
• Attend events on behalf of Spread the Word Nevada – public speaking may be required
Public Relations/Media Relations
• Manage media inquiries and interview requests.
• Provide proactive and responsive media relations.
• Create and distribute press releases.
• Monitor, analyze and communicate PR results.
• Evaluate opportunities for partnerships, sponsorships, and advertising on an ongoing basis.
• Manage media events
• Manage taking photos (in-house, adoptions, events, etc.…) – with the eye towards social postings.
• Prepare press kits for media partnerships.
Fundraising, Communication, and Administration
• Pull reports from CRM when requested
• Create and maintain all donation pages
• Import, export and analyze data when needed
• Manages all virtual book drives (in conjunction with Development Manager)
• Manages all third-party events
• Assist with annual appeals and annual report (pull mailing lists from CRM, design collateral)
• Edit mailing lists to reduce returned and invalid mailing addresses in CRM
• Conduct tours for new donors when needed
• Manage updates to the giving tree including reporting, design, printing, and installation
Gala/Events
• Be an integral part of Gala planning team
• Attend auction meetings and site visits
• Co-Manage auction portion of event – requesting donations and uploading to bidding platform, managing night of needs and staff
• Assist with designing and ordering table gifts, plaques, take-aways for Gala guests
• Conduct outreach to all previous and new auction donors
• Help pick up auction items at vendor sites
• Write descriptions for all auction items
• Find photos for all auction items
• Catalogue, number and file all auction items as they are received
• Responsible for data entry of incoming items (Give Smart)
• Manage and create all content needed for event execution (save the date, invitation, night-of collateral, etc.
Administration
• Other duties may be assigned at the discretion of the Director of Development that are related to the aspects of the Director of Development or related positions.
Education and/or Experience Requirements
• Minimum of two years in communications, marketing, and public relations
• Event planning experience
• College degree
General Requirements
• Skills, knowledge and experience in the design and execution of marketing, communications, and public relations activities
• Experience with a donor database structure program
• Must be proficient in Microsoft Office Suite, including Outlook, Word, Excel, and PowerPoint
• Must possess proficient ability to communicate in English in oral and written format
• Use of reliable personal vehicle, valid auto insurance and valid driver's license
• May be required to work evenings and weekends on occasion
Certificates, Licenses, Registrations
• Valid Nevada State Drivers' License
• Current Nevada State Drivers Record (w/in 30-days)
Personal Characteristics
Below are some of the qualities a Marketing Manager will exhibit:
• Engaging and positive rapport
• Excellent follow-through
• Creative and innovative
• Analytical and detailed oriented
• Ability to multi-task and manage competing priorities and deadlines
• Team player
• Outgoing, energetic, positive, and fun
• Self-driven and able to work autonomously
Physical Demands and Work Environment
The physical demands described here are representative of those that must be met by an employee to successfully perform the essential functions of this job.
While performing the duties of this job, the employee is occasionally required to stand frequently; walk frequently; sit; use hands and fingers to point, handle, or feel; reach with hands and arms; climb or balance; stoop, kneel, crouch, or crawl; talk or hear. The employee is occasionally required to lift up to 25 pounds. The vision requirements include close vision, distance vision, peripheral vision, depth perception and ability to adjust focus.
Work Environment: While performing the duties of this job, the employee is occasionally exposed to excessive heat, wet and/or humid outside conditions. Due to working in the office, warehouse and/or school setting, the noise level in the environment is moderate to high, at times.
Benefits
• Health, Dental, Vision, and Life Insurance
• Paid holidays
• Paid Time Off (PTO),
• 401K plan available after six full months of employment
• Hybrid work week option after probationary onboard period
TO APPLY:
• Send completed cover letter, marketing portfolio, and resumé to: hr@spreadthewordnevada.org
• A background check will be conducted on the candidate(s) selected for hire.
The company is an Equal Opportunity Employer, drug free workplace, and complies with ADA regulations as applicable.
---
Go Back