Volunteer Position
City: North Las Vegas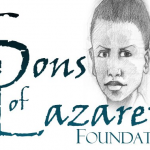 Sons of Lazareth, Inc.
'Transforming Minds, Restoring Souls, Saving Lives'
The Board Chair is responsible for leading the board in practices of good governance. Not only  does this individual set the tone for the rest of the board, he or she is usually a highly visible  representative of the organization within the community. The Board Chair must form a strong  working relationship with the Chief Executive and act as a role model and motivator for other  board members. The Board Chair generally appoints board committee and task force chairs,  presides over board meetings, and often serves as a spokesperson for the organization.
---
Go Back