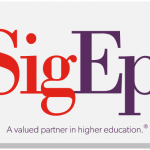 Website officialsigep Sigma Phi Epsilon Fraternity
National fraternity impacting college men's lives
Role Description
As SigEp prepares to launch its first comprehensive campaign in nearly 30 years, the Advancement Officer role presents a tremendous opportunity to make a demonstrable impact on the future of an organization that is considered a leader in the realm of fraternities within higher education. Our Advancement Officers report to the Chief Development Officer and are key members of the Sigma Phi Epsilon Foundation advancement team. Each Advancement Officer will play an active and integral role in driving campaign success and delivering higher levels of philanthropic support for SigEp. Working in an assigned territory, each Advancement Officer will develop a portfolio of highly qualified prospects through a centrally administered prospect management process and move those prospects through the cycle to optimize their philanthropic potential. Additionally, our Advancement Officers will collaborate with volunteers connected to SigEp chapters to support growth in support of chapter-based initiatives.
Key Tasks and Responsibilities
Taking direction under a centrally administered prospect management process, the Advancement Officer will build and effectively manage a dynamic portfolio of major and leadership gift prospects; this will include the qualification of newly assigned prospects and advancing them through the cycle to secure their optimum gift
Meet monthly performance goals for calls, visits and advancing donor prospects through the cycle in support of annual gift revenue goals
Solicit major, leadership and planned gifts per annually established goals for proposals submitted and gift revenue committed
Meet weekly and monthly with the Chief Development Officer for coaching and mentoring to ensure activities are tracking to goal
Collaborate with SigEp District Governors and Alumni Volunteer Corporations in their assigned region to strengthen relationships and optimize major and leadership gift opportunities at the local chapter level
Document all meaningful contacts and gift cycle progressions with volunteers, donors and prospects in SigEp's Salesforce database in a timely fashion
Present and document written proposals on approved SigEp philanthropic priorities as a required component in all donor solicitations using a centrally developed gift proposal structure
Provide personalized stewardship to donors as appropriate to effectively communicate the impact of their gift and its connection to the larger advancement of the SigEp mission
Coordinate with the Director of Advancement Services and the Donor Relations Coordinator as appropriate to ensure the successful implementation of stewardship plans
Support the Chief Development Officer as required in designing and implementing the Fraternity's strategic fundraising and alumni engagement plans, including comprehensive campaigns
Collaborate with other staff departments, individuals and volunteers to execute fundraising strategies as required
Skills
Communicate effectively, honestly and ethically with the donor and volunteer communities, upholding the values of SigEp at all times
Excellent oral, written, and interpersonal communication skills, including the ability to write and speak in a clear, sincere and compelling manner
Ability to take direction as part of a centrally administered process, yet work independently to meet established performance goals
Demonstrated ability to work in a team environment and collaborate with multiple departments and personalities.
Strong project management skills and proficient in use of technology to empower others, complete tasks and manage donor records (Google Suite, Salesforce, etc.)
Experience Requirements
Bachelor's degree required
Preferred Experience
Experience in a higher education development or advancement operation
5 years of direct fundraising experience in a not-for-profit with a verifiable track record of closing gifts at the $50,000 level and above
General Information
Position Title: Advancement Officer
Department: Advancement
Reports to: Chief Development Officer
Job specifications: Full time, remote based with regular travel to assigned region
Salary: $75,000 – $80,000
Incentive Compensation: $3,000
Ideal Start Date: February 1, 2023
Link to application: https://fpls.in/sigep.staff.advancement.officer
Benefits
Company sponsored medical, dental and vision
401k with available match
Responsible Unlimited Paid Time Off and Holidays
Available Dependent Care Flex Spending Account
Long-Term and Short-Term Disability and Group Term Life'
Enhanced Employee Assistance Program
Sponsored Professional Development Opportunities
About Us
Sigma Phi Epsilon (SigEp) was founded on November 1, 1901 at the University of Richmond. Since that date, SigEp has grown to become one of the largest college fraternities in the country.
Annually SigEp boasts an undergraduate membership of nearly 12,000 students in chapters located at almost 200 college campuses within the United States. These current undergraduates are among the more than 350,000 brothers who have joined since 1901.
SigEp prides itself in being a leader of change in the Fraternity world. Organizational shifts to move away from pledging to the Balanced Man Program and implementing substance-free housing have enabled SigEp to redefine the impact of the modern college fraternity for our members.
Staff Culture
Our staff is made up of more than 50 talented, motivated, adaptable individuals. As a staff that services 350,000 lifetime members, our work is dynamic and flexible to the needs of the day, while still requiring alignment with our future-focused strategic plan to accomplish growth in our impact. As such, our culture can be proudly described as a "startup" culture. We are deeply motivated by our mission, adaptable to the challenges of the day and proud of our ability to spread our impact more and more each year.
Staff Core Values
Put people first
Lead with courage
Focus on future
Seek to improve
Win as a team
To apply for this job please visit fpls.in.
---
Go Back