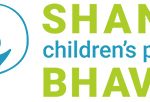 Website ShantiBhavan Shanti Bhavan Children's Project
A globally reputed NGO, Shanti Bhavan (www.shantibhavanchildren.org), seeks a highly motivated Manager of Operations to oversee US operations.
Job Brief
We are looking for an experienced Manager of Operations (OM) to oversee our organization's ongoing operations and procedures.
The Operations Manager is a key member of the senior management team, reporting to the Director of Global Operations (DO). You will supervise diverse business operations, so we expect you to be an experienced and efficient leader. If you also have excellent people skills, business acumen, and an exemplary work ethic, we'd like to meet you.
The goal of the OM position is to secure the organization's functionality to drive sustainable growth. You will be the second-in-command for our US team and responsible for the organization's efficient operation
Position start date: July 2022.
This is a remote position.
Responsibilities
Design and implement business strategies, plans, and procedures
Set comprehensive goals for performance and growth
Establish policies that promote company culture and vision
Oversee daily operations of the organization and the work of team members (Marketing, Sales, Alumni Relations, Programming, etc.)
Lead employees to encourage maximum performance and dedication
Evaluate performance by analyzing and interpreting data and metrics
Write and submit reports to the DO on all matters of importance
Assist DO in fundraising ventures
Manage relationships with partners/vendors/international chapters
Travel 8-12 weeks out of the year at 4-6 week intervals to our offices in Bangalore, India
Requirements and skills
Proven experience as a Manager of Operations or relevant role
Experience working and managing teams; international experience is a plus
Understanding of business functions such as HR, Finance, marketing, etc.
Demonstrable competency in strategic planning and business development
Experience in fundraising will be a plus
Working knowledge of data analysis and performance/operation metrics
Working knowledge of Business infrastructure, MS Office, Asana, CRM software, and Google Suite
Outstanding organizational and leadership abilities
Excellent interpersonal and public speaking skills
Aptitude in decision-making and problem-solving
Strong writing and communications skill
Extremely detailed-oriented
Bachelor's degree from an accredited university; MBA is a plus
Minimum of 5 years of working experience
Compensation & Benefits
Remote position
Starting salary: $70,000 USD annual base salary
We offer medical, dental, vision, and life insurance benefits
16 days of paid time off in addition to 9 federal US holidays.
We provide a comprehensive 401(k) plan
Prospective applicants are advised to watch the documentary Daughters of Destiny on NETFLIX and visit our website before applying. Send a resume and a cover letter describing your eligibility to amodhi@shantibhavanchildren.org and include Haven in the subject line.
---
Go Back