Nonprofit Full Time
City: Charlottesville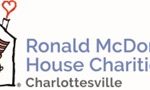 Website RMHofCville Ronald McDonald House Charities
The Ronald McDonald House of Charlottesville exists to serve and
Ronald McDonald House Charities Charlottesville (RMHC) seeks a passionate, mission-oriented, and inclusive leader to serve as Executive Director (ED). Reporting to the President of the Board, the ED will join Ronald McDonald House at an exciting moment where expansion and growth opportunities are on the horizon and they will have the opportunity to partner with the board in imagining the most impactful organizational future. The Executive Director will lead and inspire staff, build collaborative community partnerships; especially with the University of Virginia Children's Hospital, foster connections with RMHC Global, and develop and administer organizational resources, including budget planning, recruitment and retention. The ED serves a broad, multi-faceted role in ensuring the success of Ronald McDonald House Charities Charlottesville, while keeping its mission and values central. Key responsibilities for the role include strategy and board development, management and staff engagement, philanthropy, administration, and fostering collaboration and partnerships with other agencies.
The Ronald McDonald House of Charlottesville (RMHC) exists to serve and sustain families when serious illness or injury strikes the most cherished part of their lives, their children. In an effort to lessen the burden, reduce stress, keep the family intact, and enhance the quality of life for these families, they offer affordable housing within a caring and secure community environment. Annually, RMHC hosts between 800 and 1,000 family stays. A stay could be an overnight visit or stretch to last many, many months. Families travel from across the state, from different states and even from overseas to receive medical treatment for their children.
RMHC seeks an experienced, empathetic, and strategic leader with a track record of success in a relevant executive position. The ED must be mission-driven, judicious, and principled; able to make sound decisions; and able to work collaboratively with a diverse group of community members and colleagues. The ED will be an effective and inclusive developer of people who can manage large projects and issues and rapidly assess situations with multiple outcomes and consequences. They will be a flexible problem-solver with the demonstrated ability to create or influence win-win outcomes who is able to move smoothly from a big-picture view to immediate engagement with an opportunity. In other words: They can both have a vision, and make it happen.
For a full position description, click here.
To Apply
Ronald McDonald House Charities Charlottesville has retained Opus Partners (www.opuspartners.net) to support this recruitment. Kenna Boyd, Associate Partner, and Marisea Rivera, Senior Associate are leading the search. The search process will unfold with the greatest possible attention to candidate confidentiality.
Inquiries, applications, and nominations should be sent to the attention of either:
Kenna Boyd
Associate Partner
Marisea Rivera
Senior Associate
marisea.rivera@opuspartners.net
RMHC Charlottesville treats all people fairly without regard to income or ability to pay, race, color, ethnic origin, national origin, religion, political affiliation, age, gender, sexual orientation, gender identification, disability or handicap, housing status, marital status, veteran status or any other group or class protected by applicable laws and regulations.
---
Go Back