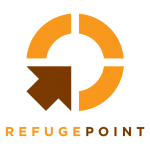 Website RefugePoint
Agency Overview:
Founded in 2005, RefugePoint is a leading innovator in the refugee solutions space—identifying pathways to safety and self-reliance for refugees and building collaborative efforts to embed our insights more broadly into global humanitarian response. RefugePoint has core, cross-cutting principles and values that define our work. We use a protection lens—prioritizing the most at-risk refugees and vulnerability over volume. We seek to be refugee-centered and anti-racist—with a priority to elevate and amplify refugee voices, increase refugee client involvement in our work through an advisory board, and build the capacity of refugee-led organizations in East Africa. We are committed to monitoring, evaluation, and learning—building an evidence base of what works. And we focus on building collaborations—understanding that change does not happen with one organization alone.
You will be joining a growing organization (115+ staff globally) that is spearheading new initiatives that are changing the face of humanitarian response, and we would be excited to have you as part of our team!
Position Overview:
As part of the UNHCR-RefugePoint Collaboration Project, the Resettlement Expert (hereinafter "Expert") provides direct support to UNHCR through temporary deployments to UNHCR offices, primarly in Sub Saharan Africa and the MENA Regions.
Assigned to one or more specific duty station(s) over the course of the contract, the Expert is considered an "Expert on Mission" to UNHCR tasked with enhancing local refugee resettlement capacity. On all assignments, the Expert's core responsibility is to provide direct casework support to UNHCR by interviewing refugees and completing Resettlement Registration Forms (RRFs). Depending on the needs of the assigned duty station(s), the Expert may also assist in other resettlement related casework such as profiling, Best Interest Assessments (BIAs) and Best Interests Determinations (BIDs), and file review and capacity building through training, mentoring, and other activities such as monitoring and evaluating existing resettlement systems. In addition, the Expert contributes to the logistical planning and execution of resettlement deployments and maintains regular operational and administrative communication with RefugePoint's Nairobi and Headquarters offices during all stages of deployments.
Primary Responsibilities:
Actual functions may vary according to the circumstances of the UNHCR duty station and will be outlined more specifically in Terms of Reference (TOR) particular to the assignment.
Interview refugees and complete RRFs and other resettlement related casework in accordance with applicable guidelines and standard operating procedures
Provide technical guidance on resettlement matters, including internal review of casework
As part of the casework process, refer vulnerable refugees to available services as appropriate
Participate in other related casework such as profiling exercises, BIAs/BIDs, and file review, as needed
Meet set targets for the number of interviews and number of RRFs
Training, mentoring, and other capacity building, as needed
Submit timely, accurate, and informative monthly narrative and case tracking reports and complete monthly Timesheets and Expense Reports
Ensure the highest standards of professionalism
Adhere to both UNHCR's and RefugePoint's Code of Conduct, standard operating procedures, and guiding principles, and uphold the highest professional and ethical standards
Uphold programmatic integrity by guarding against fraud and any other misconduct
When on assignment to UNHCR, actively participate as a member of the UNHCR team and comply with all UNHCR policies
At all times, actively contribute to RefugePoint's programs by embracing a learning attitude and by engaging in lively discussion to develop professionally and improve programs
Any other duties as assigned by the UNHCR supervisor, in accordance with RefugePoint's goals and agreed upon by the RefugePoint supervisor
Knowledge, Skills, and Abilities:
Familiarity with refugee law, protection, and assistance, including resettlement
Excellent interviewing and counseling skills, including use of age-appropriate and gender-sensitive techniques
Strong writing and analytical skills
Strong interpersonal and diplomacy skills; ability to work effectively with partners and cross-cultural teams; ability to navigate administrative systems and work effectively and efficiently in a structured environment
Demonstrated ability to work well under pressure, maintaining flexibility and attention-to-detail under challenging circumstances
Strong computer skills, including Microsoft Office; knowledge of proGres database or the ability to learn computer programs quickly
Ability to travel on short notice and sometimes under difficult conditions, including to refugee camps
Ability to adhere to RefugePoint and UNHCR Code of Conduct and conduct oneself in a professional and courteous manner at all times
English language fluency
Qualifications:
Required
Education: University Degree in a relevant field (e.g. international affairs, human rights and humanitarian affairs, public health, social work, anthropology, etc.)
Experience: Previous experience in a related activity in the field of refugee protection
Previous individual casework experience (interviewing skills, counselling skills, systematically handling cases for clients with vulnerabilities, preferably refugees)
Relevant international experience (within last five years)
Preferred
Legal background through education and/or work experience
Experience working in Governmental RSD procedures (be it on the executive or judicial side)
Proven knowledge of the international legal framework governing refugees, asylum seekers, internally displaced persons and statelessness
Proficient in another UN language in addition to English (in particular French and/ or Spanish and/ or Arabic)
Benefits:
Starting salary of USD 3,225 (non-negotiable)
Travel and Hardship allowances to offset the cost of meals and incidental expenses pegged to the individual duty station
Reimbursement for visas, flights, and accommodation (with exception of accommodation deposits) at the beginning and end of the deployment
34 days paid time off per year; which is a combination of sick and annual leave
Enrolment in RefugePoint's group health insurance policy, as well as additional life and disability insurance
After every 18 months, an Expert is entitled to be reimbursed for 1 flight home, or for a flight up to that amount.
Compensation:
At RefugePoint, we strive to reward our employees equitably and transparently. This means that we pay our employees based on a clear and consistent methodology and without regard to identity or personal relationships.
A diverse workforce helps RefugePoint realize its fullest potential. RefugePoint is committed to providing equality of opportunity for all persons in all aspects of employment without regard to race, religion, color, creed, national origin, sex, age, veteran status, sexual orientation, disability, ancestry, or any other factor unrelated to job performance.
Additionally, RefugePoint is aware that the pursuit of our vision, mission, and values is strengthened by integrating anti-racist principles in all that we do. Therefore, we are committed to being an anti-racist organization, and realize that doing so involves making a sustained commitment. Candidates from historically underrepresented group(s) are encouraged to apply.
---
Go Back