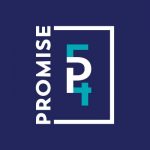 Website Promise54
Associate Partner, Marketing and Communications
Promise54
Remote
About Promise54
Racial injustice, inequity, and the systems designed to perpetuate them have defined our nation's history.
In the 1954 Brown v. Board of Education ruling, the Supreme Court stated "…it is doubtful that any child may reasonably be expected to succeed in life if he is denied the opportunity of an education. Such an opportunity…is a right which must be made available to all on equal terms."
We believe the spirit of this decision was a promise to decouple race from access and, more broadly, to break the predictive links between identity and outcomes overall.
However, we have yet to deliver on that promise. Nearly seven decades later, institutionalized oppression, micro-aggressions, discrimination, inequity, and violence still obstruct the path to self-determination and a life trajectory full of choices for people from involuntarily marginalized communities. Race, in particular, remains the strongest single determinant of life outcomes in the US.
This can't continue. Promise54 was formed to enable organizations to deliver on the promise of equity.
For more information about Promise54, please visit their website: https://www.promise54.org/
The role of the AP of Marketing and Communications ("APMC") at Promise54 is new, reflecting the growth of our team, our work, and our aspirations for the Promise54 brand. While at its core, this is a strategic brand management and development role, we are also seeking experience and expertise implementing marketing, communications, and social media strategies to grow an early-stage brand. The APMC will evaluate, enhance, and amplify a meaningful brand identity for Promise54 by collaborating with the CEO, Partner team, and Promise54 staff to set and guide the strategy for all marketing, communications, social media, and collateral to consistently reflect the organization's values.
First and foremost, the APMC must embrace Promise54's vision of a day when social impact organizations can create a more just world because they have diverse teams thriving in roles that activate their unique gifts and talents; foster inclusive and anti-racist cultures; and have equitable practices, policies, and structures. Additionally, to perform the job successfully, an Associate Partner will need to demonstrate the following competencies:
Equity Focus | You use an equity-conscious lens, language, and tools to drive our work internally and externally. You understand how identity, power, white conditioning, and privilege impacts lived experiences of an individual (including yourself), structures, and institutions. You possess the courage, inclination, AND skill set to speak up/interrupt oppressive situations/structures/power dynamics moments because you recognize inequity and act accordingly. You take on a heavier burden of speaking up when your identity is in the mainstream.
Results Driven | You are focused on outcomes (both quantitative and qualitative). You hold yourself and others to agreed-upon standards and you clearly define what it is you are trying to accomplish with a deliverable or contribution to the work/project. You develop and execute a strategic pathway forward so that you can deliver high-quality, short-term results/deliverables and build capacity for longer term results.
Culture Keeper | You build relationships with colleagues demonstrating curiosity about others' background and perspectives. You express interest in the team's well-being and care. You leverage and celebrate differences. People who know you and work with you feel valued and respected. You accept and support your teammates in all of their humanity. You strive for the collective best, you see yourself as part of a team, and recognize your impact on that team with a sense of possibility, adaptability, and optimism, as well as with responsibility. You feel a degree of ownership for the success of the team and the organization, and not just for your own success.
Feedback | You bring a growth mindset and curiosity to giving and receiving feedback. You offer honest, actionable, and timely feedback through the appropriate channels specific to the work or deliverable expectations using an equity-conscious lens. You strive to internalize and incorporate developmental feedback and ask questions to seek clarity when needed. You actively seek out and receive feedback from others when appropriate with the intent of growing professionally and enhancing work products.
Adaptability | You approach new ideas, changes in work, and challenges with a sense of possibility and solutions-based attitude. You adapt to various working and management styles. You have the ability to tailor approaches to client partner projects across multiple types of natural tensions, including speed vs. quality, repeat/copy-paste vs. customization, and physical deliverable vs facilitation. You develop innovati ve solutions when challenges arise. and receive feedback from others when appropriate with the intent of growing professionally and enhancing work products.
Self-Awareness | You know where your skills are strong, where you need resources and support, and you actively seek to understand these dynamics. You possess awareness of your own feelings, thoughts, and behaviors and their impact on others. You work to positively impact others/mitigate harmful impact. You know where the boundaries of your experiences and vantage points are, and you acknowledge that you have limits to what you can see. You know when to pull back vs. lean in in various settings. You demonstrate humility. You have the ability to both voice and navigate tensions with colleagues related to things like bandwidth, availability, and accessibility.
• Communication | You communicate in a way that is accessible. You differentiate your communication style based on the audience and situation to have the greatest impact. You distill and communicate complex information in a way that moves the work and/or team forward. You clearly, proactively, and consistently articulate your ideas and document them when necessary.
Additionally, we are seeking a mission-centered marketi ng professional whose expertise includes strategic brand management and development, alongside integrated marketing strategies including digital, social, content development, and publications; the ability to translate that knowledge and perspective into a compelling marketing strategy; and the requisite experience to oversee implementati on of these functions.
We believe that the following types of professional experiences will lend themselves well to this work:
• 9-10 years of relevant professional experience (which could include relevant degrees), at least eight of which should be anchored in the brand development process, as well as oversight and implementation of branding, marketing, and communications in positions of increasing responsibility, and at least three of which should include managing others
• Both internal and external cross functional-management including agency management/client-side experience with agencies; and experience flagging and resolving issues arising from cross functional management
• Developing and implementing organizati on-wide communications strategies using multiple vehicles, including core social media tools
• Leading/facilitating organizational codification and adoption of marketing strategies and processes, resulting in improved organizational synergy and strengthened brand identity
• A strong track record as an implementer who thrives on prioriti zing among competing priorities and managing a variety of key initiatives concurrently
The range for the starting base salary for this role is $101,900 – $135,000, with annual bonus potential ranging from 8% – 9% of the base salary (total potential starting compensation would range from $110,000 – $147,200). We anticipate most people who are new to Promise54 would enter the role in the range listed above. While it is not guaranteed, in the past three years, we have met our goals and fulfilled bonuses for all staff . Promise54 offers a 401(k) retirement plan and match, as well as benefits including (but not limited to) medical, dental, vision, and short and long-term disability. We also offer reimbursements to support your ability to work remotely; specifically, for home office set-up costs: up to $50/month for home internet and $162/month for a cell phone used for work. In addition, we provide a $100 monthly reimbursement for co-working space or other expenses to make working remotely more comfortable and reimburse up to $500/year for wellness-related expenses to support our team members' ability to live into our Be Well core value. Click https://drive.google.com/file/d/19N1-BhT0WT1ioqCId08-DMBcLnEY5MCo/view to learn more.
Contact
Koya Partners, the executive search firm that specializes in mission-driven search, has been exclusively retained for this engagement. Kim Dukes, Managing Director, Josyanne Roche, Vice-President, Senior Search Associate, and Kristina Dorne, Senior Search Associate of Koya Partners, have been exclusively retained for this search. To express interest in this role, please submit your materials https://talent-profile.diversifiedsearchgroup.com/search/v2/18164. All inquiries and discussions will be considered strictly confidential.
Koya Partners is committed to providing reasonable accommodation to individuals living with disabilities. If you are a qualified individual living with a disability and need assistance expressing interest online, please email NonprofitSearchOps@divsearch.com. If you are selected for an interview, you will receive additional information regarding how to request accommodation for the interview process.
Promise54 is an equal opportunity employer and strongly encourages applications from people of color, persons with disabilities, women, and LGBTQ+ applicants.
---
Go Back