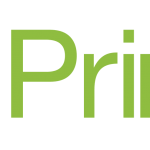 Website Prime Coalition
Project Frame Associate
Location: Virtual (PST, CST, MST, or EST time zones preferred)
Type: Full-time, starting January 2023
Salary: $85,000 per year plus benefits
Reports to: Director of Project Frame
Deadline: October 23, 2022
About the Job
Prime Coalition is a high impact, cutting-edge non-profit organization focused on mitigating climate change through catalytic capital investment.1 The Associate will support all aspects of Project Frame, which organizes investors around forward-looking emissions impact methodology and reporting best practices, with the aim of improving impact measurement and management (IMM) standards for climate-driven investments and galvanizing a network of leadership around transparency and collaboration.
The Project Frame Associate will be responsible for deepening relationships with current and prospective Project Frame members, including investment and philanthropic partners, peer organizations, and other climate stakeholders. This is a tremendous opportunity to join a growing team to help improve, expand, and carve new pathways for the organization to achieve maximum impact across the climate investment landscape. The Associate will report to the Director of Project Frame,
working closely with all members of Prime's team and representing the organization externally. The Associate will ensure that day-to-day logistics, communications, events, activities, and relationships with external partners represent Prime's values of care, additionality, humility, tenacity, and collective abundance, while relentlessly evangelizing Prime's mission to mitigate climate change.
Prime embraces the differences between people of varied races, ethnicities, genders, ages, religions, and sexual orientations. We also acknowledge the value that different life experiences bring to our organization as a workplace, and to our ability to understand and advance our mission. Prime is an equal opportunity employer, and we encourage all applicants who share these values to apply.
Job responsibilities include but are not limited to:
Communications
● Maintain internal events, editorial, stewardship, and reporting calendars, including a list of prioritized conferences and speaking opportunities
● Track engagement with current and prospective Frame partners
● Help shape and maintain Project Frame's web and social media presence
● Support the creation and distribution of Project Frame's newsletter
● Create and execute content as needed
● Collaborate with team members to develop and publish investor profiles
● Conduct occasional research to support Frame programming and deliverables
● Develop and coordinate regular learning sessions for the Frame Community
1 Catalytic capital is defined here as "investment capital that is patient, risk-tolerant, concessionary, and flexible".
Sales & Marketing
● Support fundraising efforts for all Prime's 'Impact Accountability' programming (Project Frame, CRANE, and more)
● Serve as first point of contact for inbound partner inquiries
● Seek and recruit new members for Project Frame Program administration
● Support Project Frame's working group meetings by managing engagement platforms and coordinating feedback/notes
● Plan and manage occasional in-person meetings for Frame community
● Manage logistics for quarterly video calls with wider Frame community
● Maintain active memberships with network organizations Qualifications
Education & Experience
● Undergraduate degree
● Proven ability to work in fast-paced environment
● Proven ability to manage external business communications with utmost professionalism
● Proven ability to work across IT platforms (e.g., Hubspot, G Suite, Slack, Zoom, etc.)
● Demonstrated commitment to being thorough and thoughtful in service of social and/or environmental impact
● Experience working at a nonprofit and/or investment firm preferred
● Knowledge of impact investing or work with philanthropic entities preferred
● Experience in communications preferred
● Experience in graphic design preferred, but not necessary Core Skills & Characteristics
● Exceptional writing and verbal communication skills
● Exceptional interpersonal skills
● Exceptionally organized, detail oriented, methodical, strong time management skills
● Collaboration and team-oriented
● Self-starter, action-oriented
● A passion for excellence
● Collaborative with a sense of humility
● Assertive ally for racial equity, diversity and inclusion
● Intrinsic, driving motivation to mitigate climate change
---
Go Back