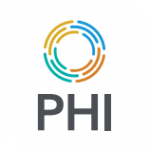 Website PHI
PHI's Director of Workforce Development leads PHI's practice work focused on strengthening the direct care workforce through developing innovative approaches to improving direct care job quality. As part of PHI's Workforce Innovations Team (WIT), they will design and lead engagements related to assessing job quality, improving recruitment and retention practices, innovating on training program design and delivery, improving supervisory practices, creating meaningful advancement opportunities, and assessing for impact. Outstanding skills in strategic thinking, collaborative leadership, communication, and facilitation are essential for success in this role.
POSITION RESPONSIBILITIES
·        Work with PHI's Workforce Innovations Team to refine, implement, and evaluate PHI's practice-based models and strategies and use logic models to set short-and long-term goals for this work.
·        Lead the implementation of PHI practice-based job quality interventions, including developing and maintaining work plans and timelines, executing project activities, and reporting progress to PHI's Vice President of Workforce Innovations through verbal and written communication.
·        Supervise WIT project staff, communicating clear expectations and coordinating team roles to optimize efficiency and meet project goals.
·        Work with WIT to support the development of PHI's online and in-person workforce training curricula, facilitate training online and in-person, and support training logistics.
·        Work with WIT to apply principles of diversity, equity, and inclusion to existing PHI training curricula and job quality models; develop new workforce training and practice strategies aimed at improving job quality for a diverse direct care workforce.
·        Build and manage relationships with strategic workforce partners to support collaboration and the successful dissemination and integration of job quality practices throughout the long-term care system.
·        Collaborate with PHI's Director of Policy Research to develop and implement evaluation efforts that build the evidence base for investment in direct care job quality.
·        Collaborate with PHI's Director of Philanthropy to ensure PHI workforce interventions are aligned with development opportunities; provide project data and information as needed to support funder reporting and communication efforts.
·        Serve as a resource to PHI's Policy Team on workforce development and collaboratively identify opportunities for PHI to engage in the design and implementation of policy advocacy strategies in particular workforce development contexts.
·        Serve on PHI's Leadership Council, contributing to the overall strategic direction of the organization.
·        Work cross-functionally with PHI staff to identify workforce development-related opportunities and develop ideas for new job quality initiatives and models aligned with PHI's strategic plan
·        Work with WIT to coordinate and respond to technical assistance and business development opportunities related to PHI's practice work.
·        Promote PHI's school of thought and the dissemination of effective practice models through speaking at conferences, contributing to PHI's blog, and cultivating external relationships to bring in new business.
QUALIFICATIONS
·        Minimum five years' experience in workforce development, preferably within the long-term care, aging, and/or disability sectors.
·        Experience with instructional design and curriculum development for adult learners; ability to apply adult-learner teaching principles throughout instructional design.
·        Experience with facilitating interactive adult-learner centered training in-person; experience with online training facilitation preferable but not required.
·        Experience working effectively with and facilitating collaboration among diverse individuals and groups.
·        Ability to manage several complex projects simultaneously, often under tight deadlines.
·        Excellent writing skills, including the ability to write in a variety of formats for a range of audiences.
·        Self-motivated, with the ability to work well independently and as a part of a team.
·        Outstanding public speaking skills across a range of audiences.
·        Experience or interest in learning about program design and evaluation.
·        Strong computer skills, including Microsoft Office Suite.
·        Commitment to – and experience with – racial, gender, and economic justice.
·        Moderate travel required.
·        Bachelor's degree required, Master's degree or equivalent experience preferred
REPORTING RELATIONSHIP
The Director of Workforce Development reports to PHI's Vice President of Workforce Innovations.
LOCATION
PHI's Bronx office is closed due to safety concerns surrounding COVID-19. All staff are currently working remotely until further notice. Remote candidates will be considered for this position.
ABOUT PHI
PHI is a national organization committed to strengthening the direct care workforce by producing reliable research and analysis, leading federal and state advocacy initiatives, and designing groundbreaking workforce interventions and models. For 30 years, we have brought a 360-degree perspective on the long-term care sector to our evidence-informed strategies throughout the country.
TO APPLY
To apply, email a cover letter with your resumé to info@PHInational.org. Please indicate "Director of Workforce Development" in the subject line.
Application deadline: May 21, 2022.
PHI is committed to ensuring a diverse staff. Women, people of color, immigrants, LGBTQ+ people, older adults, and people with disabilities are encouraged to apply.
We do not discriminate on the basis of gender, race, color, creed, religion, age, ethnicity, sexual orientation, gender identity and expression, transgender status, marital status, national origin, domestic violence victim status, genetic information, disability or handicap, veteran or military status, or any other characteristic protected by law.
---
Go Back