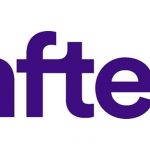 Website NFTE
NFTE is looking for a motivated and collaborative professional with strong communication and organizational skills to join our Advancement Team to support all fundraising initiatives for the Midwest Region. The Development Manager reports to the Executive Director of the Midwest Region. The Development Manager is responsible for supporting, building and implementing the Midwest Region's annual fundraising program including volunteerism and events in support of the region's annual contributions revenue goals. In addition to regional fundraising, the Development Manager will be an important member of NFTE's overall organizational development team.
Role and Responsibilities
Manage the Midwest Region's donor portfolio and pipeline including corporate, foundation, board and individual donors; ensure grant/gift deliverables are accomplished on time and in the highest quality manner supporting strong year over year donation renewals and potential upgrades
Maintain accurate regional pipeline using Raiser's Edge CRM
Work closely with the Executive Director to cultivate, solicit, and steward contributions through well-planned, targeted strategies including prospect research, pitch creation, proposal and appeal writing, meetings, and reporting
Ensure proper and timely recognition of donors with ongoing stewardship and relevant programmatic engagement (official acknowledgements are managed centrally)
Assist in coordinating the Midwest Region's events, namely the Youth Entrepreneurship Challenge finals events for St. Louis and Chicago, including for sponsorships, judges, invitations, etc. in partnership with the Executive Director, regional board(s), and national events team; other events may include donor cultivation/fundraising events, Road to Nationals event, Youth Entrepreneurship Summit, other TBD
Support the Executive Director in managing the NFTE Midwest Regional Advisory Board to help them individually and collectively achieve goals related to community-building, fundraising, and volunteer activities
Help coordinate volunteer activities with support from both the Executive Director related to regional schools, teachers, students and the national volunteer team for general support and on special volunteer projects related to national partnerships
Represent NFTE at regional events and programs
Be highly knowledgeable of NFTE's goals, program model, culture, and key stakeholders
Qualifications:
Minimum 3 to 5 years of experience in fundraising
Bachelor's degree required
Strong organizational skills, ability to work under deadlines
Must be a highly motivated self-starter with good judgement and an ability to work both independently and collaboratively
Excellent communication skills a must, both written and verbal, with an ability to clearly articulate complex programs, present exciting partnership opportunities, and report on progress and outcomes; must enjoy writing
Excellent relationship management skills (both internal and with external partners)
Ability to develop, manage, and grow donor relationships
Track record of setting and achieving goals
Detail-oriented and embraces tools, systems, and processes for organizational management and efficiency
Positive attitude with customer service orientation and willingness to "roll up shirtsleeves" as a fundraising generalist expected to get the work done
Must enjoy working in a fun, fast-paced, entrepreneurial environment
Demonstrate enthusiasm and commitment to NFTE's mission and core values
Proficiency with Microsoft Office required; experience with Raiser's Edge and/or Salesforce preferred
Ability to connect NFTE's work and partnerships into the larger landscape of inter-related issues within education, employment, youth, and economic development
Compensation: $60,000-$70,000 depending on experience and qualifications. Generous benefits, including:
Dental, Vision, & Life Insurance are fully paid by the company
403(B) with company match
Flexible Savings Account (FSA): Employee pre-tax savings for personal medical expenses not covered by health plan
Dependent Care Account (DCA): Employee pre-tax savings for child care services
Transportation savings account (TSA): Employee pre-tax savings for public transit and parking services
Paid Family Leave (up to 6 weeks)
Generous Vacation (PTO) and additional Holiday Break (from Christmas to New Year's Day)
Working Environment:
Passionate team committed to an exciting, dynamic mission
The position must be based in the Midwest Region, Chicago or St. Louis Metro areas strongly preferred
The position will travel as necessary, locally and regionally, and potentially nationally (when travel resumes)
Relocation assistance is not available for this role
This position will work remotely, from a home office
About NFTE:
The Network for Teaching Entrepreneurship (NFTE)'s mission is to activate the entrepreneurial mindset and build start-up skills in youth from under-resourced communities to ensure their success and to create a more vibrant society. NFTE is student-focused and equity-driven, empowering youth and combating inequities in education, the economy, and our broader society.
NFTE was founded in 1987 on the belief that entrepreneurship education ignites passion and open doors for students in under-resourced communities. This belief is as relevant today as it has ever been, as is the need to break down barriers to opportunity, promote inclusive economic growth, and build a more equitable world. NFTE is equipping youth to become the future-ready workforce and nurturing the next generation of diverse entrepreneurs.
NFTE offers a diverse and inclusive workplace where learning from each other is an integral part of our culture. NFTE actively welcomes people of different backgrounds, experiences, abilities, and perspectives. We are an equal opportunity employer and a great place to work. Join us and help us achieve our mission!
To Apply:
Go to NFTE's Careers page. Please attach your resume along with a brief cover letter. In your cover letter please respond to the following three points:
1.     Your experience as it directly relates to the requirements listed in the job description.
2.     Why you want to work for NFTE.
3.     Your salary requirements/expectations.
Your cover letter is important. Candidates who express interest by following directions and providing the requested cover letter will be given priority.
Due to the high amount of anticipated applications, NFTE cannot guarantee that all applicants will receive a reply and thank candidates in advance for their understanding.
---
Go Back