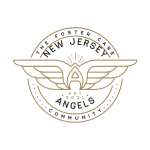 Website New Jersey Angels Non Profit Foster Care Organization
A Love Box® VOLUNTEER is to be a FRIEND to children & youth!
BECOME A LOVE BOX® PROGRAM VOLUNTEER!
Are you also passionate about changing the experience of foster care in New Jersey?
YOU can become a VOLUNTEER for our programs!
To be a Love Box® program VOLUNTEER is to be a FRIEND.??
NJ Angels' process of Matching fostering families with volunteers who become friends to all members of the family (caregivers, children in foster care, and biological/adopted children) creates meaningful, wraparound support that ensures that families thrive in their fostering journey.
This holistic support enables caregivers to continue to do the important and meaningful work of being foster parents!
As a Love Box® volunteer, you will be matched with a local foster family based on location, compatibility, and scope of needs.
When our families are matched with committed volunteers who show up monthly, parents feel supported, and children gain a greater sense of normalcy, relational permanency, and self-confidence.
We support children, youth, and families, and welcome volunteers and staff from all backgrounds within our local community. We value diversity and do not discriminate on the basis of religion, marital status, ethnicity, age, financial position, gender identity, or sexual orientation because we believe:
Everyone deserves and can benefit from deep, meaningful relationships.
In being bridge-builders, connecting over a shared passion of changing the way children, youth, and families experience foster care through a community-based approach.
Every child, youth, and family experiencing foster care deserves to be fully seen, heard, and supported by healthy, affirming, and lasting relationships.
Every single one of us has a role to play in changing the way children, youth, and families experience foster care, and that it will take a diverse community with varying backgrounds, experiences, and identities to do this.
In elevating the voices of those who are experiencing foster care, and in using their lived experiences as a guide for providing intentional, impactful support.
Contact us at carrie@newjerseyangels.org for more information.
Visit our website at newjerseyangels.org & follow us on Instagram & Facebook (@newjerseyangelsnonprofit)
---
Go Back