Nonprofit Full Time
City: Boulder, CO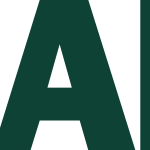 Website _MadAgriculture Mad Agriculture
Creating a regenerative revolution in agriculture.
ROLE SUMMARY
At Mad Agriculture we put radical ideals to work. Our mission is to create a regenerative revolution in agriculture. We like solving problems by blending the dimensions of agriculture, social psychology, philosophy, science, ecology, economics, movement building, markets, poetry, innovation and finance. We believe that healing our relationships to self, others and the earth is our highest calling, and we're looking for talented, mission-oriented folks to join our dynamic team! We are a leader in the regenerative agriculture revolution and need someone to help us raise more funds to drive growth and impact. The DIRECTOR OF DEVELOPMENT will have the responsibility of leading fundraising for Mad Agriculture, a 501(c)3 non-profit organization.
MAJOR RESPONSIBILITIES / WEEKLY TASKS PERFORMED
At Mad Agriculture, money is the limiting factor to growth and impact. Our goal is to increase our annual budget from $2M to $5M by the end of 2024. We need some that can lead this charge. We are looking for a seasoned development director that will immediately impact our fundraising goals, with a minimum of 5 years of fundraising experience and a strong track record of securing significant grants, donations and/or sponsorships.
A typical week will encompass many activities, including cultivating new donor relationships; managing existing funding relationships; working with individual teams on grant-writing communication strategies, impact reporting;  leading moderate to  major proposals ($25k – $20M budget) for the public and private sector; writing progress and final grant reports; building compelling decks to pitch and update a wide variety of donors and investors; developing a robust communication approach that enlivens our funder community, working with Mad Ag partner organizations on collaborative funding opportunities, working close with Philip Taylor to develop and execute a fundraising strategy to meet our ambitious growth goals, and more.
RESPONSIBILITIES 
Collaborate with the Executive Director and Board of Directors to create and implement a fundraising strategy.
Build and maintain long-term relationships with major donors, foundations and corporations. Collaborate to identify new funding opportunities and partners, while nourishing existing relationships.
Responsible for  fundraising  $5M+ annually by the end of 2024.
Collaborate with the Executive Director and Marketing team to develop compelling assets for fundraising, including decks, proposals, 1-pagers and more.
Provide the Executive Director with regular progress reports.
Develop planning, implementation, and outreach strategies and campaigns that elevate the Mad Agriculture story, work and impact to attract funding.
Work with our teams to report on budget to actuals on a quarterly basis.
Keep funding partners happy through regular communication and updates on the Mad Ag story, work and impact, showcasing how we put financial resources to work to accelerate the regenerative revolution in agriculture.
Responsible for learning all about regenerative agriculture, learning from the Mad! teams and incorporating these strategies into fundraising efforts and results.
THIS ROLE REQUIRES SOMEONE WHO:
Has a strong track record in raising money.
Has more than 5 years in fundraising activity with evidence of leading and winning major grants. Demonstrated ability to consistently close major gifts and knowledge of evolving trends.
Has a robust network of potential funders in preferred.
Proven management and administrative skills, as demonstrated by experience in effectively leading a successful staff and multi-disciplinary team.
Excellent written, verbal and presentation  skills.
Has a desire to break from the status quo, with a passion for unconventional ideas, and a proclivity toward action.
Has an entrepreneurial spirit and can quickly adapt and grow with the company.
Can respond promptly, positively, and professionally to funding opportunities and funding partners.
Can fully embody and reflect the Mad Ag ethos, mission and work in proposal and other types of funding requests. Is a team player and is excited to integrate with the Mad Ag teams.
Can track a wide range of funding opportunities in the private and public sectors, handling the full sweep of RFP discovery to grant completion and reporting.
Loves working with high-energy teams and enjoys participating in the broader team meetings and occasional off-site field trips (up to 4 weeks per year)  to visit funders, farmers and other key stakeholders.
Maintains and implements good data management practices within our customer database systems (Salesforce, Notion, ERP programs, etc)
Great at working within teams, but primarily operates independently.
Values our team culture and is capable of showing up authentically.
Excited to work closely with Philip Taylor, the Executive Director of Mad Ag, to develop and execute a new  funding strategy for Mad Ag.
ESSENTIAL SKILLS / WHAT DO YOU NEED TO BRING TO THE ROLE
Social grace,  charisma and passion for regenerative agriculture and living that  inspires funders to support Mad Agriculture.
Fantastic people skills and a deep understanding of the philanthropic world.
Over 5 years of experience in fundraising with a strong track record of success in the public and/or private sector. We are looking for a seasoned fundraiser that has raised at least $5M.
The ability to lead grant writing for major grants and gifts. Experience in securing USDA grants (i.e. CIG, RCPP) is preferred, though not required.
The ability to help establish, uphold and grow the company's brand and reputation in the broader funding community.
The tenacity and tact to motivate counterparties to act.
Energy and verve to lead fundraising efforts, with the skills to develop and execute on  ambitious fundraising goals.
Strong attention to detail and commitment to solid CRM management.
Creative problem solving skills with an entrepreneurial bent.
Excellent communication and presentation skills (verbal & written)
Strong interpersonal skills and the desire to work with dynamic teams in a fast-paced and exciting work environment.
Process ownership and the ability to work remotely.
COMPENSATION, LOCATION, &  REPORTING: 
This role reports directly to the Executive Director, and will work closely with the Director of Mad Lands, Mad Markets and our Creative Director. This position can be based anywhere in the USA. Mad Agriculture is based in Boulder, CO.  Unlimited PTO. Healthcare benefits provided.  Generous compensation package offered, ranging from $110-$150k, based on experience and ability.
HOW TO APPLY:
Please apply through this LINK  by Monday, September 1st, 2022
INCLUSION:
At Mad Agriculture, we recognize and appreciate that people are not all the same. We value diverse perspectives and diverse people.  Mad Agriculture provides equal employment opportunities to all employees and applicants for employment without regard to race, color, creed, religion, sex, sexual orientation, gender, gender identity, gender expression, gender-expansion, national origin, ancestry, active military or veteran status, age, physical or mental disability, medical condition, and/or pregnancy status.
---
Go Back