Nonprofit Part Time
City: Washington, DC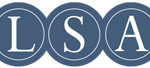 Website Linguistic Society of America
A Learned Society
The Linguistic Society of America (LSA) invites applications for the position of Business and Administrative Assistant. This is a unique opportunity for a dynamic individual seeking a part-time position to become a valued member of a small, supportive, and collaborative team. The position includes flexibility for remote work part of the week. LSA has over 3,000 members who work in colleges and universities as well as in a variety of practice settings. LSA's mission is to advance the scientific study of language and its applications. LSA's office is located in Washington, D.C.
Essential functions:
·         Provide customer support and initial point of contact for members.
·         Support business operations including financial transactions and bookkeeping.
·         Assist with membership activities including supporting committees and annual awards processes.
·         Assist with publications, including tracking subscriptions and supporting fulfillment.
·         Assist with Annual Meetings and events.
·         Provide general office support for the executive director and staff as required.
·         Additional duties as assigned by the executive director.
Qualifications
It is important to note that some elements of these qualifications are preferred. We recognize that there are several professional profiles that could be well suited to this position. Should your profile vary in some ways from the qualifications listed and you think you can be successful in this endeavor, please do not hesitate to apply.
·          Baccalaureate degree.
·          Significant experience (3-5 years) in an administrative role.
·          Proficiency with Microsoft Office (Outlook, Word, Excel, PowerPoint, Publisher).
·          Proficiency with QuickBooks and online payment portals.
·          Excellent written and verbal communication skills.
·          Strong work ethic, with the ability to multi-task and commit to project deadlines.
·          Commitment to outstanding customer service.
·          Ability to work some flexible hours.
·          Ability to travel for the LSA Annual Meeting each year in January.
Job Classification: Part-time (25 hours per week), Non-Exempt
Reports To: Executive Director
LSA does not tolerate any forms of discrimination based on age, gender, race, socioeconomic status and socioeconomic origins, ethnicity, national origin, religion, sexual orientation, gender identity, gender expression, disability, health conditions, political affiliation, marital status, domestic status, parental status, or any other applicable basis proscribed by law. We prioritize cultivating an inclusive workplace where collaboration and creativity are encouraged, and employees excel based on merit and job performance. LSA is an equal opportunity employer.
To apply: Please submit a substantive cover letter and a resume to Margaret Vitullo, Executive Director, at mvitullo@lsadc.org. Applications without a cover letter will not be considered. Review of applications will begin February 3 and continue until the position has been filled.
---
Go Back