Nonprofit Full Time
City: Tulsa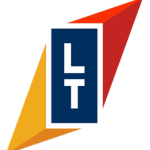 The Executive Director is the steward of Leadership Tulsa's mission to identify, develop and connect diverse leaders who impact the community through service. This is a unique opportunity to build upon and evolve the organization's 50-year legacy that has directly benefited nearly 3,000 members of the Tulsa community.
Reporting to the President of the Leadership Tulsa Board, the Executive Director will:
Develop and iterate on the Leadership Tulsa strategic plan in partnership with the board
Oversee execution of the strategic plan with Leadership Tulsa staff and volunteers
Serve as the principal thought leader and facilitator of new, engaging, and impactful leadership development trends for the Tulsa community
Lead the organization's diversity, equity, and inclusion initiatives, including the recommendations from the recent diversity audit
Ensure Leadership Tulsa remains accessible to and empowers leaders and aspiring leaders of all ages, identities, backgrounds, experiences, academic achievement, financial means, or relationships
Champion community engagement and awareness of the Leadership Tulsa mission with a wide variety of audiences
Create, retain, and grow contributed revenue relationships with foundations, corporate partners, government entities, and individual donors
Identify, build, oversee, and continuously improve programs and initiatives that further the Leadership Tulsa mission and create earned revenue to offset operating costs
Maximize the impact (community & financial) of the Leadership Tulsa office space through programs, events, co-working, rental, and other opportunities
Ensure the financial health of the organization through financial planning, oversight, controls, and reporting
Lead a robust annual planning process that supports the strategic plan and provides clear community, impact, and financial objectives for the organization
Foster a transparent, inclusive, and growth-focused culture for staff, members, and volunteers
Hire, develop, and retain talented, diverse, and high-performing staff to achieve Leadership Tulsa's objectives
Requirements
Progressive leadership and career in non-profit or for-profit
Track record of fundraising (non-profit) or securing revenue (for-profit) for organizations, programs, or initiatives with sustainable, year-over-year growth
Previous success championing diversity, equity, and inclusion programs that made a measurable impact
Demonstrable experience leading and managing teams
Proven ability to build and manage complex annual operating budgets
Ties to the Tulsa community
Personal Characteristics
Extraordinary passion for leadership development, service, and community impact
Charismatic leader capable of engaging 1:1 discussions through large presentations
Professional presentation and communication style
Unquestioned integrity and ethics that garner trust
High degree of resiliency, adaptability, and entrepreneurial spirit
Tenacious curiosity with a continuous growth mindset
Inclusive and relatable
Preferred (but not required)
Academic achievement in the areas of leadership development, organizational development, or social impact
Previous success leading people managers
Compensation
Based on market data, a reasonable base salary for this position should be between $110,000.00 and $125,000.00 USD. Actual salary offer may vary based on (but not limited to) work experience, education and/or training, critical skills, and/or business considerations.
Leadership Tulsa is an equal opportunity employer committed to creating a diverse and inclusive workplace. All qualified applicants will be treated with respect and receive equal consideration for employment without regard to race, color, creed, religion, sex, gender identity, sexual orientation, national origin, disability, uniform service, Veteran status, age, or any other protected characteristic per federal, state, or local law, including those with a criminal history, in a manner consistent with the requirements of applicable state and local laws.
To apply for this job please visit bit.ly.
---
Go Back