Volunteer Position
City: Amsterdam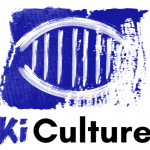 Website https://twitter.com/KiCulture_ Ki Culture
Sustainability and Culture
Ki Culture is the only non-profit organization dedicated to promoting sustainability in the culture sector on a global scale. We make sustainability easy and achievable to everyone by providing solutions, resources, and programs for cultural professionals and organizations. We work with museums, artists, galleries, performing arts, anyone in the cultural sector who wants to become a leader for sustainability.
We are a dynamic group of professionals, students, and interns from around the world working together to bring sustainability to the cultural sector and we are looking for you to join our team!
Volunteer and internship positions are available:
– Social Media
– UX Design
– Graphic Design
– Web Development
– Operations and Administration
– Project Management
– Fundraising
Applicants from all over the world are welcome and all work is done remotely. This is an incredible opportunity to gain experience and develop marketable skills while working with an energizing and engaging team. No minimum hours required and we have flexible schedules. If you would like to gain invaluable knowledge and help to save the planet, then we want you!
Application link here: https://forms.gle/zxFqX6DTQ4bvuinz9
To apply for this job please visit forms.gle.
---
Go Back