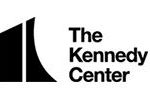 Website kencen John F. Kennedy Center for the Performing Arts
The Kennedy Center is the nation's cultural center.
The Assistant Manager, Development Systems & Database works with the Director, Development Systems & Strategies in implementing and maintaining systems pertaining to the Development office. This includes gift entry management, internal database maintenance and training, and financial reconciliation. The incumbent must be able to manage his/her time, resources and work load to maximize productivity. The Assistant Manager prioritizes the work of the Coordinator, Development Systems and themselves, providing guidance and support to the coordinator as needed.  An eagerness to problem solve with a positive attitude is essential.
Key Qualifications:
– A bachelor's degree is required.
– Minimum of 3 years of experience working with customer databases is required. Experience with Tessitura preferred. Must possess the facility to learn, understand, and use such software with relative ease.
– The candidate must have the ability and confidence to work without close supervision, to foresee development needs, and to generate work for this position and for others supportive of this position including an intern.
– A high degree of comfort working with budgets and financial information is vital.
– A high degree of comfort working with Microsoft Excel including graphs and pivot tables is a plus.
– Must be extremely attentive to detail.
---
Go Back