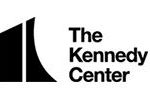 Website kencen John F. Kennedy Center for the Performing Arts
The Kennedy Center is the nation's cultural center.
About The Kennedy Center
"I am certain that after the dust of centuries has passed over our cities, we, too, will be remembered not for victories or defeats in battle or in politics, but for our contribution to the human spirit." – President John F. Kennedy
The Kennedy Center is the nation's cultural center and living memorial to President John F. Kennedy. Located on the banks of the Potomac River in Washington, D.C., the Center presents performances across all genres, and is also home to artistic affiliates Washington National Opera and National Symphony Orchestra.
Mission Statement: As the nation's performing arts center, and a living memorial to President John F. Kennedy, we are a leader for the arts across America and around the world, reaching and connecting with artists, inspiring and educating communities. We welcome all to create, experience, learn about, and engage with the arts.
Commitment to Diversity & Inclusion
The Kennedy Center is a welcoming and inclusive culture where everyone benefits – we do it in a way that honors everyone's humanity. We are able to advance our mission because of committed and passionate employees. We are fortunate to be able to leverage their diverse perspectives, life experiences and skills to inform how our workplace can be a safe, transparent, and replenishing community. Through honest discussion, our focus on DEI, and the creation of a D&I council, we are committed to always being the best versions of ourselves.
Job Description
Salary: $55-58,000
The Assistant Manager, Foundation & Government Giving will work with a passionate, high-performing team to plan, manage, and implement the solicitation of foundation and government grants for the Kennedy Center, including the National Symphony Orchestra and Washington National Opera.
The individual in this role will organize and execute solicitation campaigns, research, and fulfillment of donor benefits, working directly with donors and internal staff throughout the Kennedy Center. This role includes project management within the development department, as well as regular interdepartmental engagement.
The Assistant Manager must have a demonstrated ability to plan, organize, and manage time and projects for maximum productivity, along with the ability to shift priorities in order to achieve all high value work. The Assistant Manager must customarily and regularly exercise discretion and independent judgment in the pursuit of job objectives and goals, often under pressure. A proactive working style and an eagerness to communicate and problem-solve with a positive attitude is essential.
Duties & Responsibilities
35%   Identify, cultivate, and solicit funders at all levels, helping to ensure their continued interest in and goodwill toward the Kennedy Center.
35%   Draft/edit proposals, final reports, solicitation letters, and other written materials as needed. Includes the submission of budget and financial information, and requires frequent interdepartmental engagement.
15%   Provide oversight to Assistant(s) in processing gifts, drafting narrative and financial materials, prospect research, and donor recognition.
15%   Cultivate and steward funders via events, ticketing, recognition, and other activities as appropriate.
N/A   Adheres to all employer policies and procedures; Responds to the needs and requests of Kennedy Center management and staff in a professional and expedient manner.
N/A   Other duties as assigned.
Key Qualifications
Bachelor's degree or applicable professional experience.
Minimum of 4 years development experience required
Working knowledge of the performing arts is preferred
Skills & Knowledge Qualifications
The candidate must have the ability to work without close supervision, to foresee development needs, and to generate work for this position and for others supportive of this position including Assistants and interns.
Strong written communication skills are imperative, as are interpersonal and organizational skills.
Creativity is critical to communicating persuasively the need for funding, both in person and in writing.
A professional and cordial demeanor, tact, and diplomacy are imperative as the incumbent is regularly in contact with people at all levels including Kennedy Center leadership, high-level executives, volunteers, major donors and prospects, and other personnel.
Basic knowledge of fundraising and/or relationship management software required (e.g. Tessitura).
Physical Demands
The physical demands described here are representative of those that must be met by an employee to successfully perform the essential functions of this job.  Reasonable accommodations may be made to enable individuals with disabilities to perform the essential functions.
While performing the duties of this job, the employee is regularly required to communicate via email, over the phone, on video conference calls, and potentially in person in the event the employee is not a remote worker. The employee is frequently required to operate a computer keyboard and office equipment.
Work Environment
Large, vibrant, fast-paced office that values organization, proactivity, flexibility, efficiency, and teamwork
Office culture encourages professional growth. Occasional event-based evening and weekend work required. The noise level in the work environment is moderate
Benefits
We offer a comprehensive range of benefits to all full-time employees including: Medical, Dental, Vision, Paid Time Off, Paid Sick Leave, and a matching 403(b) Retirement Plan (employees are eligible for organization match after 1 year of employment).
---
Go Back