Volunteer Position
City: Louisville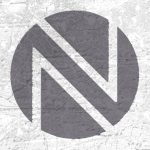 INOV8 Indoor Percussion
A world-class youth music education non-profit
INOV8 Indoor Percussion is a Word Class WGI indoor percussion ensemble founded in 2015. After a pandemic pause, the organization is returning for the 2022-2023 season. We are currently searching for committed and passionate board members that will help the ensemble The position of Vice President of Fundraising on the INOV8 Percussion Board of Directors will focus on leading the fundraising/fund development efforts of the organization. The VP of Fundraising will work closely with the other board to help ensure that the organization is funded to accomplishes its mission as fully as possible. Our board members are passionate and dedicated volunteers.
Responsibilities
General Board Duties
Attend regular board meetings and other committee meetings as needed
Participate in the board and related committee work with passion and fervor
Accept and complete additional tasks and projects when appropriate
Stay up to date on board matters, prepare for meetings, and review and comment on minutes, reports, and other documents
Help ensure a positive and supportive board working atmosphere
Participate in fundraising for the organization, working towards personal and organization-wide goals
Adhere to all board and organization standards, ethical guidelines, and bylaws
Spread knowledge of the organization to family, friends, and others
Fundraising
Establish a fundraising program
Develop new fundraising tools alone and in collaboration with others inside and outside the organization
Maintain relationships with existing donors
Identify and connect with new donors
Grow monthly financial donors
Work with CEO and Treasurer to ensure that fundraising targets are aligned with budget needs
Grow and lead a team of volunteers to increase fundraising capacity
About you
Experience and interest in fundraising
Excellent writing, communication, and presentation skills
Exceptional interpersonal skills, especially strong networking skills
Ability to work collaboratively as part of a team, leading when appropriate
Motivated, self-starter – Grit and determination are must haves!
Basic understanding of project management principles
Preferences
Located in the greater Louisville, KY/Southern Indiana region
Experience and knowledge of marching arts (marching band, drum corps, etc.)
To apply please send your resume and cover letter expressing your interest to ash@inov8perc.org. Please detail your fundraising/development experience and tell us about any experience you have with marching arts and why you believe being a part of the INOV8 board would be meaningful to you.
---
Go Back