Nonprofit Full Time
City: Boise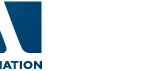 Website Idaho State Dental Association (ISDA)
Empowering dentistry to provide optimal health for all Idahoans.
The well-respected and financially sound Idaho State Dental Association is seeking a dynamic and resourceful Executive Director to lead it through an exciting period of revitalization, growth and transition. Working with membership, Board of Trustees, and staff, the new Executive Director will help facilitate the mission of the organization to "Help Idaho dentists succeed and support the advancement of the health of the public".
About the Organization:
Idaho State Dental Association, based in Boise Idaho, is a nonprofit professional association that represents over 900 member dentists across the state, with a vision of "empowering the dental profession to achieve optimal health for all Idahoans". ISDA is a constituent of the American Dental Association (ADA), the professional organization of dentists throughout the U.S. who are dedicated to providing the best care for their patients. ISDA also collaborates with seven regional component dental societies across the state.
ISDA promotes and advances the practice of dentistry locally and statewide through:
Various community programs designed to promote oral health, including:
Free dental care to those who cannot otherwise afford it through 21 community clinics across Idaho
The Give Kids a Smile program, which also provides free dental care and preventive services
Benefits and resources for members, including:
Continuing education and networking through conferences, an annual session and other programming
Insurance through a subsidiary of ISDA, the Idaho Dentists Insurance Agency (IDIA)
Legislative advocacy through:
Contracting with a well-known lobbyist in the Boise community
Work with the Idaho Political Action Committee
Alignment of policy positions with the ADA
ISDA also supports the Idaho Dental Foundation which partners with dentists, community health districts, businesses, other foundations and government leaders to improve oral health statewide through education and service.
Leadership Structure and Finances:
The Executive Director reports to a five-member Executive Committee and the Board of Trustees, which is comprised of individuals representing the seven component dental societies.  ISDA is a 501(c)6 nonprofit association, and the organization also serves as the manager for the Idaho State Dental Foundation, a separate 501(c)3 organization with its own governing board. ISDA staff is comprised of a two member management team, a part-time accountant and a full-time insurance agent for IDIA. The Association's current operating budget is approximately $650,000, with approximately 55% of total revenue derived from membership dues. ISDA has built a strong reserve and is well-positioned to increase its mission impact. ISDA is currently led by an Interim Executive Director. The new Executive Director will inherit a strong management team and an experienced contract lobbyist to fulfill the mission of the organization.
The Position Priorities:
ISDA is seeking an experienced nonprofit leader who has passion for work in non-profit organizations and who is excited about strengthening and expanding this organization's services to the dental community.
The new leader is expected to spend the majority of their first year focusing on the following strategic priorities:
Develop strong, collaborative and communicative working relationships with the Board, management team, other staff, and the ISDA lobbyist and leaders of component dental societies in Idaho.
Establish relationships with ISDA members and understand dynamics of membership, including possible changing demographics, interests and needs of the members.
Develop a clear understanding of legislative priorities and work with the lobbyist around any pending legislation.
Assess existing organizational policies and procedures to increase clarity and relevance; assess what processes may be incomplete or outdated following the transition of the former Executive Director, including performance reviews, Employee Handbook, and review of employee benefits.
Assess the current membership software system as it relates to the new customer relations module being implemented by ADA next year.
Assess and clarify the structural relationship between ISDA and IDIA and possible support needs to accommodate growth and to generate increased business.
In collaboration with management staff and marketing/PR/Communications firm, develop an overall communications strategy to improve consistency and relevance of these activities, as well as improved planning for the North Idaho Conference and the Annual Session.
Increase member engagement and expand engagement strategies.
Identify and support existing and new sources of non-dues revenue and develop an implementation plan to raise such additional dollars.
Experience, Skills and Attributes:
The Executive Director provides leadership for the organization and is responsible for its overall management, financial performance, and administration to ensure the Association achieves its goals according to Board-approved policies and procedures. The Executive develops, facilitates, and consistently communicates the vision, direction and strategy for the organization.
The ideal candidate will possess excellent people skills—a direct but collaborative leadership style; a kind leader who thrives in a structured teamwork environment. The candidate will build trusting relationships, and as a result will be able to allow managers to perform their jobs with some autonomy.  The candidate must have a high level of integrity and maintain relationships with members and other stakeholders who may have divergent opinions.  The candidate will work closely with the Executive Committee and the membership to utilize their collective skills and experience.
Essential qualifications for the position include:
A Bachelor's degree in public, nonprofit, or business management or similar field. And advanced degree is desired.  CAE is preferred but not required.
Five years progressively responsible experience in association or nonprofit management and leadership.
Demonstrated leadership skills in empowering staff and board to play strong roles to achieve organizational goals. Demonstrated team-building skills, including facilitation of groups, meetings, and processes among stakeholders with diverse viewpoints.
Experience in legislative and regulatory affairs; management of an advocacy program preferred.
Excellent written, oral, and social media communication skills; experience in public speaking with an engaging speaking style.
Enthusiastic, can-do attitude with excellent attention to detail and effective follow-through.
Experience creating and analyzing financial reports and managing a budget; and experience managing staff including monitoring progress toward goals with necessary accountability systems.
Knowledge of nonprofit compliance laws and regulations.
Familiarity with the culture of dentistry is preferred but not required.
Familiarity with Idaho culture, climate and social, economic and political environment.
Job Requirements:
Willingness and ability to travel within Idaho and throughout the U.S. to attend conferences, caucuses, trainings and programs and to meet with partners, sponsors and stakeholders. If driving for ISDA business, must have a valid driver's license, safe driving record and current vehicle insurance.
Willingness to submit to a criminal background check.
Working Conditions:
Work is performed in the ISDA office and in a variety of settings among stakeholders. A considerable amount of time will be spent in meetings, at a computer screen for extended periods, and speaking in public. Frequent use of phones and email will be required to communicate with stakeholders. Work outside normal working hours will be required to fulfill the Association's mission.
Compensation:
The annual salary range is $125,000 – $140,000 DOE. Benefits include 25 days of PTO annually, a stipend for employee-only health care coverage, 10 days of paid holidays annually, $1,500 Dental Reimbursement per year, 3% employer match to retirement plan, and cell phone reimbursement of $50 per month.
Application Process:
To apply, interested candidates should e-mail their cover letter and resume to: ISDA@glickdavis.com. 
Resume(s) received without cover letter will not be considered.
---
Go Back