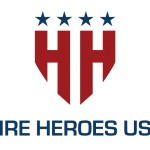 Website Hire Heroes USA
Accounting Coordinator 
Position
Reporting to the Finance and Accounting Assistant Manager, the Accounting Coordinator serves as a key support team member in the Georgia Headquarters' office. This position performs a variety of tasks to support the following business areas: accounting, facilities management, and data management. This role is located in the Alpharetta, GA headquarters office, Monday – Friday.
Responsibilities
Accounting Functions:
Prepares bank deposits including daily logging, weekly accounting system entry and coordination with other departments to ensure proper accounts receivable recognition and revenue coding
Processes Accounts Payable including system entry, coding determination, vendor file maintenance, approval routing and acting as primary point of contact to resolve vendor questions and issues
Maintains awareness of outstanding accounts payable, brings any time sensitive issues to the awareness of the Senior Accountant and/or the Finance and Accounting Assistant Manager as appropriate
Recommends weekly payment selection and processes any online payments as approved including initiating bank ACH payments
Reviews credit card expense and employee reimbursement reports in Concur system to ensure compliance with internal policies and practices, resolves issues and questions as they arise
Reconciles credit card accounts and certain cash accounts as assigned
Maintains digital accounting files in accordance with prescribed file structure and naming scheme as well as physical periodic archiving
Generates weekly deposit and accounts payable reports and other ad hoc reports as requested
Assists in annual audit by assembling transaction records and other projects as assigned
Facilities and Administration Functions:
Answers the door and main phone line; communicates building issues to Director of Administration and Culture
Picks up all mail; ships interoffice via FedEx/USPS; schedules pick-ups
Desired Skills and Experience
MANDATORY:
Bachelors or Associates degree in accounting plus two or more years of accounting experience or an equivalent combination of experience, education, and training which demonstrates the knowledge, skills and abilities to perform the duties.
Able to perform accounting functions in accordance with Generally Accepted Accounting Principles (GAAP) and company policies
Strong Microsoft Excel competency
Knowledge of general office practices and procedures including use of office equipment, MS Office software, and accounting software.
Able to maintain confidentiality of information.
Exceptional interpersonal skills, a collaborative style, and the ability to communicate effectively
Ability to work independently or as a member of a team
Strong organizational and time management skills with strong attention to detail
Comfortable with technology and able to quickly learn and master new software applications
PREFERRED:
QuickBooks Enterprise experience preferred
Concur, Google Suite, Bill.com, and Salesforce experience a plus
Non-profit experience a plus
The salary range for this role is $40,000- $48,0000 annually.
About this company:
MISSION
Hire Heroes USA empowers US military members, veterans and military spouses to succeed in the civilian workforce.
As a 501(c)(3) not-for-profit organization, Hire Heroes' services are provided at no cost to clients.
VISION
Be the Nation's preferred veteran employment service organization through a relentless focus on personalized career coaching that improves clients' quality of life and strengthens the US economy.
CORE VALUES
Integrity, Passion, Effectiveness and Collaboration
Hire Heroes USA empowers service members, veterans and their spouses to succeed in the civilian workforce. As the nation's leading veteran employment organization, Hire Heroes USA offers personalized one-on-one coaching, professionally revised resumes, mentoring, workshops, a job board, career fairs and more, to tens of thousands of job-seeking veterans annually. We are their partner in success.
Headquartered in Alpharetta, Georgia, Hire Heroes USA has built a national reputation of excellence. Prioritizing transparency, Hire Heroes USA earned a 4-star rating from Charity Navigator and the GuideStar Platinum Seal. Funded exclusively through public donations and private grants, we provide our services at no cost to clients.
For more information about our mission, our services and how to get involved as a corporate partner, employer, donor or volunteer, please visit our website.
Hire Heroes USA is an equal opportunity employer with a diverse workforce. We provide equal employment opportunities to all employees and applicants for employment without regard to age, race, color, religion, gender, marital status, pregnancy, sexual orientation, gender expression or identity, domestic violence victim status, national origin, ancestry, disability, genetic information, military or veteran status, or any other protected factor. This policy applies to all terms and conditions of employment, including, but not limited to recruitment, hiring, assignment, promotion, compensation, training, leaves of absence and termination. Sexual harassment or harassment based on other protected group status, as defined by law is also prohibited.
---
Go Back