Nonprofit Full Time
City: Chepachet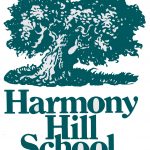 Website Harmony Hill School, Inc.
Harmony Hill School is a private, non-profit, residential prog
Harmony Hill School – Giving kids hope
Harmony Hill School seeks youth care (assistant) counselors to work with youth in our residential mental health program. Counselors assist youth in the completion of a variety of functional activities; helping them to solve problems and make healthy choices.
$1,200.00 Sign-on Bonus
Generous Time Off
Flexible schedules
This is an excellent opportunity to make a difference in the lives of youth struggling with emotional and/or behavioral challenges.
Since 1976, Harmony Hill School has been helping kids reach their potential. We provide high quality treatment and education to children, adolescents, and their families in a safe and caring environment. Located on a 150-acre campus of fields, woodlands, and ponds, we provide a peaceful place for healing.
Essential Duties:
Our youth care counselors work directly with our youth providing behavior management, accountability, teaching problem solving skills and acting as a mentor.
Youth care counselors also guide youth in their interactions, utilizing principles of the Recovery Model and the Enrichment program.
Maintain a therapeutic environment by: supervising youth, ensuring and promoting a safe and positive environment effectively caring for, supervising, counseling, and managing crises and emergencies.
Counselors demonstrate therapeutic treatment techniques, and use crisis intervention techniques effectively, and counseling/teaching e.g., in life skills
Observe and promptly respond to behavioral issues, adhere to safety standards and encourage healthy living habits, listen and problem solve to provide a safe, secure, and positive environment for each resident
Enforce daily program schedule, and ensure treatment plans are effectively implemented as directed.
Documentation of resident's daily behavior
Teach youth desirable health and personal habits and Teach / model for residents Independent Living Skills (i.e. housekeeping, cooking)
Benefits:
We offer our employees a comprehensive benefits package that includes health, dental and work life benefits.
$1,200.00 Sign-on bonus- Paid at select intervals throughout the youth care worker's first year of employment. Applies to full-time youth care positions hired on or after 02/01/2021
Tufts Health Insurance.
Delta Dental Insurance.
Basic Life Insurance at no cost to the employee.
Tuition reimbursement for relevant course work available after 6-months of employment.
Generous time off. Earn the equivalent of up to 28 days. More than 5 weeks of time off during your first year.
Qualifications:
Must be able to interact well with others in a team environment, understanding and following rules and directions from supervisor.
Experience in mental health field desired.
Must be able to pass our physical intervention –Safety Care training.
Must be at least 18 years of age with High school diploma or general education degree (GED).
Associate's or Bachelor's degree or actively pursuing your degree is preferred.
All candidates must clear Rhode Island state as well as federal background checks.
Must have a valid, non-suspended, non-expired driver license and a good driving record.
All training is available on site.
Harmony Hill School provides equal employment opportunities to all employees and applicants for employment without regard to race, color, religion, gender, sexual orientation, gender identity, national origin, age, disability, genetic information, marital status, or status as a covered veteran in accordance with applicable federal, state and local laws.
---
Go Back