Nonprofit Full Time
City: New York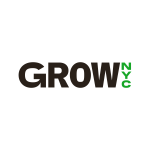 Inspections & Compliance Program Coordinator
Organization Information
GrowNYC is a 53-year-old environmental nonprofit organization helping more than 3 million New Yorkers by providing essential services and taking action to make NYC a livable city, one where every person can enjoy a healthier, more sustainable life. GrowNYC Programs include:
Our network of Greenmarkets, Farmstands, Fresh Food Box sites, and the work of GrowNYC Wholesale ensure that all New Yorkers have access to the freshest, healthiest local food.
We blanket the five boroughs with resources like food scrap and clothing collections to make waste reduction, recycling, and composting easy for all.
We build and support community and school gardens through volunteer days, technical assistance, training, grants and more.
We provide 70,000 children each year with programs that provide meaningful interactions with the natural environment.
Note to applicants on COVID safety: GrowNYC is committed to stopping the spread of Covid-19. All new hires are encouraged to take the COVID vaccine (as defined by the CDC) and we ask to submit proof to our HR department within 30 days of hire. Employees may be required to follow COVID safety protocols as the situation evolves, which may include daily health screenings, mask wearing, and other mitigation measures as deemed necessary by local conditions, mandates, and applicable guidelines.
Inspections & Compliance Program Coordinator (Full-time)
Position Summary
The Inspections & Compliance Program maintains the integrity of the Greenmarket program, ensuring that all the producers who apply and sell at our Greenmarket locations abide by our rules and by local, state, and federal regulations. Reporting to the Inspections & Compliance Program Manager, the Inspections & Compliance Coordinator provides administrative support in data management, documentation,  program compliance, audits, and field inspections.
Requirements
Inspections & Compliance Program Coordinator Responsibilities (Include but are not limited to):
Data Management:
Manage the entry and continuous updating of producer information in Greenmarket's FileMaker database.
Track and manage the intake of Greenmarket Producer new product and request-to-purchase submissions.
Act as a liaison between the Inspections & Compliance Program Manager and Greenmarket Operations team regarding new products, requests-to-purchase, and inspection-related issues.
Organize and review incoming Greenmarket applications.
Organize data entry and help optimize processes in line with SOPs.
Compliance:
Review Greenmarket site lead market reports and queries from the Greenmarket Operations team to support program compliance.
Provide support and help gather documentation to investigate program infractions and non-compliance.
Audits & Inspections:
Help facilitate product audits at Greenmarket site locations.
Coordinate with the Greenmarket Operations team to ensure completion of requested at-market audits.
Organize Greenmarket Producer product receipts for review to assess product transparency and traceability.
Prepare documentation and background research on Producers in advance of Inspections visits.
Assist at on-site farm inspections and production facilities throughout the Greenmarket region.
Research & Projects:
Assist with research on inspections and compliance issues as needed and requested.
Assist in creation of and maintenance of program standard operating procedures (SOPs) and training materials.
Qualifications
1-2 years of experience managing information and data.
Ability to perform basic quantitative analysis in Microsoft Excel.
Excellent research, communication, and writing skills.
Ability to handle confidential information with the utmost discretion.
Works well both independently and as a member of a team.
Strong interpersonal skills and willingness to work with people from diverse backgrounds in terms of race, ethnicity, gender (including trans* and nonbinary), sexual orientation, class, and religion.
Highly organized with excellent time management skills and a proactive, results-driven orientation.
Proficient in Microsoft Office Suite and Google Drive.
Passionate about farming, farmers markets, local agriculture, and/or food access.
Strong commitment to a racially and socially just food system.
Experience with local agriculture, food processing, or food production a plus.
Ability to travel to regional farms within 250 miles of NYC (transportation will be provided).
Valid NYS driver's license and excellent driving record.
Experience using FileMaker or other database systems a plus.
Spanish skills preferred but not required.
Physical Requirements
The ability to walk long distances over rough terrain.
The ability to drive long distances, with some overnight stays.
Schedule
The position is full-time, 35-40 hours per week. Must be available to work on weekends periodically.
Compensation
This is a non-exempt full-time salary position. This position is union eligible. It pays $50,000 – 53,000 per year and includes full-time benefits (medical, dental, vision, life insurance, Long Term disability, Incentive Savings plan, paid holidays, sick leave, loan forgiveness program, PTO, commute, and FSA programs).
Location
This position involves a combination of office work, on-site farm visits, facility inspections, and market visits. Remote work is available with a minimum of 2-days office presence. Field work is required.
Applications
Qualified candidates for the Inspections & Compliance Program Coordinator position should submit a cover letter, resume, and three references. Interviews will take place on a rolling basis starting August 21, 2023 Due to the volume of employment applications received, GrowNYC is unable to respond to each application individually. Applicants will be contacted directly if selected as a candidate. No phone calls or recruiters, please. Application deadline is September 5th, 2023
Contact
GrowNYC
P.O. Box 2327
New York, NY 10272
212-788-7900
For additional information, please see our website: grownyc.org
GrowNYC is an Affirmative Action Equal Opportunity Employer and hires without regard to race, gender, religion, age, sexual orientation or physical disability.
---
Go Back