Nonprofit Full Time
City: Boston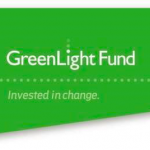 Website GreenLight Fund
Organization Overview 
GreenLight Fund is a national nonprofit with a local focus that partners with communities to create opportunities for inclusive prosperity.
Each year we facilitate a community-driven process that matches the local needs of individuals and families not met by existing programs, to organizations with track records of success elsewhere. Working with communities, we identify, invite in and launch proven organizations, providing collaborative support so they can quickly take root and deliver change.
Everything we do is designed to remove barriers to inclusive prosperity all too often rooted in racial inequities. Our impact increases exponentially as we address one specific, community-identified need each year, in each GreenLight site.
Since 2004, we have launched 39 portfolio organizations across eleven sites, invested $26M, and attracted an additional $169M from other funding sources, reaching more than 417,000 individuals and families in 2021 alone.
To learn more about the GreenLight Fund, please visit www.greenlightfund.org.
Position Overview
Reporting to the Chief of Staff, the Strategic Support Manager will support the creation and implementation of key systems and processes to create organizational efficiencies, enable agility, support decision making, drive toward clarity, and increase alignment while ensuring the operational effectiveness of the CEO and Chief of Staff.
We are seeking a generalist who loves to solve problems, connect dots, build systems, create efficiencies and to do so without an ego, always centering the good of the organization as the main goal.
Key Areas of Responsibility
Executive Office Support
Provide scheduling, operational management, and proactive planning to support the CEO and Chief of Staff.
Build systems, manage processes, and gather necessary information to ensure effective and efficient workflow of the CEO and Chief of Staff.
Oversee and execute general office operations that relate to the CEO's & Chief of Staff's work.
Manage all logistics for the Board of Directors to ensure they have the information, tools, and materials to execute their function on behalf of GreenLight.
Lead the development of systems and processes to ensure our Board of Directors remain engaged and connected to the work of GreenLight.
Support communication between the CEO, Chief of Staff, board members, and GreenLight's board chair and co-founder.
Optimization
Manage and maintain internal systems to track progress to annual organizational and strategic goals.
Support and triage cross functional workflows to help ensure clear priorities, ownership, stakeholder engagement, and agile decision making.
In the event of capacity gaps, provide support to meet critical needs, smooth transitions, and keep our organization and goals on track.
Support the creation and implementation of systems and processes to strengthen organizational leadership and cross functional collaboration.
Integration
Support the development of systems and internal processes to maintain strong internal communication.
Manage the logistics for the annual staff retreat as well as Management and Leadership Team retreats.
Manage the agenda creation and facilitation of staff meetings.
Implementation
Manage cross functional special projects from start to finish.
MUST HAVE COMPETENCIES
Believe In Racial Equity, Inclusion, & Belonging: You recognize the ways that race, gender, and other identities intersect in our work and in the communities that we serve. You understand the historical context for racial inequity and its present-day implications and are comfortable talking about race, gender, and other identities. You are able to hear, reflect, and act on feedback related to identity and equity with the aim to learn.
Self Confidence to Execute: You believe in your own capabilities and knowledge, and work to grow your skills, to effect positive outcomes and succeed even where others may not. You take responsibility for your actions and hold yourself accountable.
Service Orientation: You don't approach your work with ego and understand the critical need to keep the ultimate goals of organizational success and the effective and efficient operations of the CEO, Chief of Staff, and organizational leadership at the forefront while performing your day-to-day duties.
Project Management: You assess the complexities and dependencies in managing projects/activities; break down work into discrete tasks and target dates for personal or team completion. You prioritize activities based on what's most important and urgent, factoring in organizational, functional, and individual objectives.
Manage Up: You regularly anticipate challenges and actively work to prevent them regarding the work of the CEO and Chief of Staff, and you are comfortable sharing your perspective to those more senior than you in the organization.
Communication Skills & Responsiveness: You express yourself using clear, effective, and efficient language. You Listen patiently and attentively and adapt the purpose of the communication with appropriate style, substance, detail, and confidence. You consistently deliver on timelines and commitments made to others and promptly respond to emails, phone calls, texts etc.
Discretion and Confidentiality: You have the ability to keep essential information confidential and appropriate for specific audiences.
Location
Preference for position to be based in Boston. Open to candidates being based in one of GreenLight Fund's other cities: Atlanta, Baltimore, Charlotte, Cincinnati, Detroit, Kansas City, Newark, Philadelphia, San Francisco Bay Area or Twin Cities Minnesota.
Salary
The salary range for this position is $75,000 – $80,000 commensurate with skills and experience.
GreenLight offers a generous benefits package that includes medical, dental, and vision insurance, 401k match, and generous PTO and parental leave, as well as short- and long-term disability, life insurance, FSA, EAP, remote work assistance, health and wellness stipend, and professional development stipend.
GreenLight Fund is committed to fostering diversity, equity and inclusion at every level of the organization. GreenLight Fund recognizes and appreciates the value of building a diverse workforce and creating an inclusive work environment. GreenLight Fund takes pride in being an equal opportunity employer regardless of age, ethnicity, gender, gender expression, gender identity, genetic information, marital status, national or ethnic origin, physical or mental ability, race, region, sexual orientation or veteran status.
If you need assistance or accommodation due to a disability, you may contact us at hr@greenlightfund.org
To apply for this job please visit bit.ly.
---
Go Back