Nonprofit Full Time
City: Brewster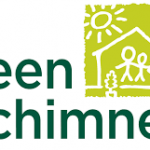 Website Green Chimneys
Residential treatment at Green Chimneys is a unique, multi-faceted therapeutic program designed to give every child a chance to succeed academically, socially and emotionally. Green Chimneys offers a residential program as part of its accredited special education in a New York State 853 school. The Social Worker will engage children & families in treatment and utilization of services, facilitate monthly treatment meetings, evaluate strengths and challenges of child, family and environment, provide weekly individual therapy for children on caseload, complete all reports and documentation in a timely manner, and be able to work collaboratively with other service providers.
SPECIFIC RESPONSIBILITIES:
• Provide skill building services necessary to meet treatment goals
• Provide weekly individual therapy for children on caseload and crisis intervention as needed.
• Assume leadership role on interdisciplinary treatment team, which formulates client's treatment plan and assesses ongoing treatment needs. Participate in weekly Team Business meetings and Case Conferences according to predetermined schedule.
• Engage families in treatment and utilization of services, which may include regular family therapy and/or home visits. Meet regularly with family to evaluate strengths and weaknesses of family and environment.
• Participate in planning and facilitation of monthly visiting Sundays and annual Family Weekends.
• Develop & facilitate group therapy sessions as needed, in collaboration with other agency clinicians and/or direct care staff.
• Attend departmental meetings including but not necessarily limited to weekly supervision, Staff Meeting and Peer Supervision.
• Assist in development of client's IEP (Individualized Education Plan) annually, attend CSE meetings and update goals quarterly.
Salary Range: $50,485 – $55,085
Qualifications:
Masters of SW or MH Counseling; pursuing licensure & without Limited Permit OR Master's in Social Work or Mental Health Counseling; NYS License (not clinical) or MH Limited Permit; all licensed new hires or non-licensed MHC with Limited Permit unless approved by Director of HR.
---
Go Back