Nonprofit Full Time
City: Washington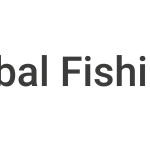 The ocean is vital for life on Earth. It creates oxygen, regulates weather, cycles fresh water and absorbs carbon. Home to huge reservoirs of biodiversity, the ocean provides essential nutrition and livelihoods for billions of people. Today, the health of our ocean is under immense pressure from both intense human activity and climate change. A third of the world's major commercial fish species are overfished. Despite this, the ocean remains the least observed part of our planet. This lack of visibility allows illegal, unreported and unregulated fishing to thrive.
Global Fishing Watch is committed to advancing ocean governance through increased transparency. They create and publicly share knowledge about human activity at sea to enable fair and sustainable use of our ocean. Founded in 2015, through a collaboration between Oceana, SkyTruth, and Google, Global Fishing Watch became an independent, international non-profit organization in June 2017. Using cutting-edge technology, they create and publicly share map visualizations, data, and analysis tools to enable scientific research and drive a transformation in how we manage our ocean.
Announced in April 2023, Global Fishing Watch has secured a five-year $60M USD commitment through The Audacious Project to leverage their data and technology to revolutionize ocean management. With this will come growth and expansion of their teams. They are now searching for an experienced Senior HR Manager to support them through this exciting period of change.
Purpose of role
The Senior HR Manager will second the COO in supporting the Global Fishing Watch global teams throughout their complete work life cycle. They will support the hiring and onboarding processes, as well as any outboarding, manage the quarterly and annual reviews, and ensure our training policy is fully implemented to best support our staff in their professional development.
With 70 staff in 20 different countries, the Senior HR Manager will be responsible for ensuring consistency throughout the organization, fostering a common sense of belonging across the various regions, and supporting an inclusive, thriving work environment for all.
As Global Fishing Watch will grow and recruit significantly over the next 18 months, they will play a key role in ensuring they are best positioned to maintain their ethos and sense of team and sustain that growth while remaining an employer of choice for its global staff.
Primary responsibilities
Ensure consistency across hiring, onboarding and offboarding in accordance with policies, focusing on continuous improvement through a robust review and feedback process.
Support the COO to understand and execute an HR and talent management strategy as it relates to current and future talent needs, recruiting, retention, and succession planning.
Lead the HR and administration component of the hiring process.
Manage annual and quarterly review processes.
Create opportunities for training in an environment that fosters learning and development.
Manage payroll for the US and non-US employees, liaising with appropriate providers.
Analyse trends in compensation and benefits to ensure the attraction and retention of talent.
Maintain compliance, HR best practice for systems, and policies and procedures.
Profile
Skills & Experience
Proven experience of working as an HR professional for a US-based organization.
Highly organised, analytical, detail-oriented, and self-motivated.
Effective communicator with good negotiation skills.
Ability to work quickly and efficiently to a very high standard of detail.
Ability to take ownership of projects and communicate project updates to stakeholders in a transparent and proactive manner.
Ability to manage multiple priorities under tight deadlines while performing in a fast-paced, collaborative environment.
An understanding of the complexities and internal communications surrounding collaboration in a global matrix and remote organization.
Personal traits desired
Positive and collaborative, bringing people together to achieve a common purpose.
Enjoys challenges, with the know how to think outside the box and create innovative solutions.
An interest in environmental issues, ocean protection, and sustainability.
Empathetic when working with a diverse team with different cultures and working styles.
Resilient and flexible.
Location: EU or US (Washington HQ)
Reporting to: COO
Annual salary: US $105,000 – $120,000 USD
Benefits: Healthcare, pension & annual leave
Contract type: Permanent
Working hours: Full time with flexible working
Candidate level: Advisor/Manager
To apply for the post
Please send a letter of application stating the skills and approach that you would bring to the post with your CV/resume (no photos) in strict confidence by email only to: Emma Adams at emma@darylupsall.com.
Please ensure they are sent as Word documents with the titles "your name cover letter" and "your name CV" Please put "Global Fishing Watch – HR Manager "in the email subject line.
The deadline for application is Sunday June 4th 2023
Daryl Upsall International actively promotes equality, diversity and inclusion. In recruiting candidates, we seek candidates with the proven skills required; irrespective of race, gender, religion or belief, age, disability or sexual orientation.
---
Go Back