Nonprofit Full Time
City: Oakland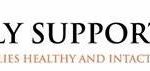 Position: Chief Development Officer
Reports to: CEO
Position: Full-time, 37.5 hours, Non-Exempt.
Location:  Oakland, CA
Salary: $150,000-$170,000/year plus benefits
ABOUT THE ORGANIZATION
Family Support Services is a nonprofit organization that provides prevention and intervention services that support families with children. Our mission is 'to nurture children, youth, and caregivers to keep families healthy and intact. Family Support Services provides home-based and community-based support to parents and other caregivers of vulnerable children; those who are disabled, medically fragile, drug-exposed, abused or neglected, and those at risk of abuse or neglect.
ABOUT THE ROLE
Family Support Services is seeking a Chief Development Officer (CDO).  The CDO is a newly conceived position and is an exciting opportunity for a dynamic, results-driven development leader who can create and implement the infrastructure and strategy needed to grow the Agency's budget through major gifts, grants, special events, corporate and foundation support, and estate giving.
Reporting to the CEO, the Chief Development Officer (CDO) is a member of the Executive Leadership team and is responsible for leading the fundraising strategy and efforts of the organization. Working closely with the CEO, the CDO will identify contributed revenue opportunities and develop and implement a bold development plan to support the essential work and mission of the organization.
QUALIFICATIONS
5+ years of experience in fundraising, particularly in individual, foundation, and corporate giving.
Strong preference given to candidates with experience building and creating development infrastructure including policies, case statements, database migrations, and moves management systems
Strong interpersonal and communication skills, with the ability to build and maintain relationships with donors, board members, staff, and the community
Exceptional leadership and team management abilities, fostering a collaborative and results-driven environment
Analytical and strategic mindset, capable of using data to inform decision-making and measure the effectiveness of fundraising efforts
Ability to respect and work with persons from diverse backgrounds
ADDITIONAL QUALIFICATIONS
Must be able to receive clearance through a fingerprint/background check (criminal and child abuse)
Must be physically able to perform all job responsibilities, which may include driving, sitting, standing, bending, kneeling, and lifting a minimum of 20 lbs. as necessary
Requires California driver's license, auto registration, and an insured automobile in good working condition
Vaccination for COVID-19 required
Application Instructions
Nonprofit Professionals Now is pleased to be working with Family Support Services on this key leadership role. Applications for this role should include a resume, and a cover letter addressing your experience.
All applications received will be reviewed and all applicants will receive a response.  NPN and Family Support Services take your time seriously and appreciate all applicants for considering this role.
This position is hybrid with time spent meeting with donors in-person and at the organization's Oakland headquarters.
Application link: https://bit.ly/3OPfzZM
Application Deadline: September 12, 2023
Family Support Services is committed to workforce diversity. Qualified applicants will receive full consideration without regard to age, race, color, religion, gender, gender identity, sexual orientation, health status or national origin.
---
Go Back