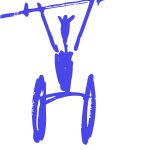 Website Environmental Traveling Companion s
ETC makes the joy and challenge of outdoor adventures accessible
Are you a successful grant-writer who is passionate about putting your fundraising and communications talents to work for a life-changing Bay Area nonprofit?
Environmental Traveling Companions (ETC) is a San Francisco-based nonprofit that is dedicated to opening access to educational and transformational outdoor adventures for youth and people with disabilities of all ages.
ETC is a pioneering nonprofit—the first in the nation to create accessible river rafting adventures for people with disabilities—and is recognized as a national model of inclusive outdoor adventure. Since its founding, ETC has opened access to adventure to more than 90,000 people with disabilities and underserved youth, engaged a dedicated cadre of over 300 volunteers and partnerships with 90 agencies and schools. Every year, more than 3,500 people join ETC to raft whitewater rivers, ski alpine meadows, kayak the waters of the Golden Gate and Tomales Bay, and build leadership skills.
The Development Director directly reports to Diane Poslosky, ETC's Executive Director of more than 3 decades. Diane is a passionate outdoor leader and environmental educator with a career-long dedication to creating inclusive outdoor communities that cherish and work to protect our planet. She has been awarded the prestigious Jefferson Award for Service; and under her leadership ETC has received the Dewitt Award for Partnership from the California Department of Parks and Recreation.
Meet ETC's Executive Director and learn about our programs: bit.ly/ETCintro
Your Role is Pivotal. ETC is a small but mighty team of staff with an unwavering dedication to the notion that everyone–regardless of physical or financial circumstances—should have the opportunity to experience the challenge and beauty of the great outdoors. As ETC's Development Director, you will:
·       Write winning proposals and compelling letters of intent (LOIs) to foundation and corporate funders and government agencies; identify new funders. Serve as primary liaison to ETC's funders and represent ETC in the community.
·       Craft and implement Annual Development Plan and Budget with ETC's Executive Director
·       Write powerful grant and annual reports that communicate ETC's outcomes and impact
·       Maintain Grants Calendar of proposals, awards, and reporting requirements (Salesforce and Google)
·       Work with website consultants and staff to complete ETC's new website (WordPress); create quality content for web, blogs, social media, and ETC's newsletter; and serve as lead editor for year-end appeals, outreach and marketing
·       Work with Executive Director and Board to steward ETC's Major Donors
Salary Range: DOE Full-time with robust benefits package, including health, dental, and retirement plan; and climbing gym pass
To Apply: Send resume with cover letter detailing: Nonprofit grant-writing and communications experience. Professional background and references. Salary requirements. Two writing samples — grant proposal and solicitation letter preferred. Email to: officemanager@etctrips.org Subject: Development Director Search + your name. Please include the name of the job posting site you saw this listing.
ETC is an equal opportunity employer. We encourage people from diverse backgrounds to apply.
---
Go Back