Nonprofit Full Time
City: roanoke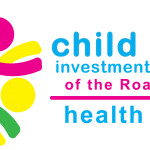 Website CHIP of Roanoke
Child Health Investment Partnership (CHIP) of Roanoke Valley is a not-for-profit, mission driven organization built on progress and partnerships.  Through our mission, the lives of underserved children and their families are supported with access to comprehensive healthcare services and community resources.  Our vision is for every child to have equal access to health care and enter school ready to learn.
CHIP seeks a mission-driven and experienced leader. Reporting to the Board of Directors, the Chief Executive Officer is based in CHIP's Roanoke, VA office and serves the community through an approximately 30-person staff providing exceptional health and family support services to more than 300 families in poverty. Directing a $1.7 million budget, the CEO develops and strengthens community partnerships, actively oversees financial integrity, program implementation, fund raising, endowment and planned giving programs, and engages staff in their development and clarity of objectives leading to goal attainment. The CEO guides CHIP in moving forward with diversity, equity and inclusion efforts and works closely with a supportive board of directors to establish CHIP's strategic direction and positive cultural environment.
Considered candidates will have a track record of developing and implementing strategic initiatives and integrated approaches to ensure positive outcomes as measured by key performance indicators. Must have the ability to articulate strategic vision and influence others through consensus building and collaborative leadership. Additional qualifications include superior analytical, interpersonal and communication skills with a proven capacity for building credibility, role modeling collegiality and developing relationships with internal and external stakeholders. Established performance and experience in mentorship, facilitation, multi-disciplinary team building, and conflict resolution skills are required.
Minimum Qualifications:
Qualifications include Bachelor's degree (required) with Master's degree (preferred) in health care, public health, education, business or related field. Ten (10) years' experience demonstrating progressively responsible leadership roles in health care related non-profit organizations.
Interested candidates should provide a resume and cover letter via email to chipceo@chiprv.org
---
Go Back