Nonprofit Full Time
City: saint cloud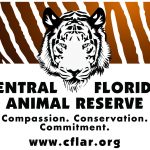 Website CFLARBigCats Central Florida Animal Reserve
When it comes to big cats, its about vision.
Position Summary:
Central Florida Animal Reserve (CFAR) is looking for a motivated, organized and hands on Manager of Business Operations (MBO). This position requires access and the ability to travel in the Central Florida Region including the facility south of Holopaw, FL, and the Orlando Metro area. The successful Manager will be organized, experienced in hiring, training, and scheduling employees and volunteers in a zoological atmosphere. Effective verbal and written communication skills are essential for this team leadership position. The successful candidate will be able to lead and manage multiple activities including facility operations, maintenance, guest operations, and business development.
The MBO oversees operations including safety of visitors and employees, animal care, daily operations, hiring & training of staff, labor scheduling and costs, facility maintenance, and managing within budgetary guidelines. We can teach the business to motivated candidates with good organizational and communication skills. Successful candidates should have good management, communication, and people skills.
The position is expected to be able to uphold brand ambassadorship and represent the organization well both internally and externally. The position is hands on and expected to work with and through volunteers and staff to accomplish goals in an uplifting fashion commensurate with the organizational core values. The job requires knowledge of business, animal care principles, building maintenance, and customer service. The job requires the ability to develop and maintain a collaborative and cooperative working relationship with vendors, clients, other organizations, and the public. Successful candidates will be high energy, driven, and focused. Must be able to handle complex, multitasking environments, and demonstrate a high social intelligence.
The work environment includes basic competency in animal care and facility operations as well as external visits to represent the organization in physical and virtual avenues. The job is exposed to wild and/or exotic animals. The noise level is generally moderate but can occasionally be high. Weekend work will be required.
To apply for this job please visit cflar.org.
---
Go Back