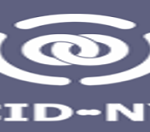 Website Center for Independence of the Disabled in New York
Position: Director of NY Connects Program
About CIDNY:
The Center for Independence of the Disabled in New York (CIDNY) is a leading organization serving and representing people with all disabilities in New York City. CIDNY's mission is the removal of barriers to full integration of people with disabilities. CIDNY helps people with disabilities to gain the skills and obtain the services they need to live independently in the community and advocates for fair and effective policies that
improve the quality of life for people with disabilities. The majority of CIDNY's staff are people with disabilities who are dedicated to improving the lives of people with disabilities. CIDNY is an Equal Opportunity Employer.
Basic Function:
The NY Connects Program, funded by the New York State Office of the Aging, provides one-stop access to free, objective, and comprehensive information and assistance for people with disabilities of all ages and older adults who need long-term care services and supports. The Director position requires planning, implementation, and evaluation of programs; coordination of sub-contractor and partner activities, and staff supervision. The Director will be a member of the Management Team and will report to the Executive Director.
Specific Duties:
The NY Connects director is responsible for:
Plan, direct, and supervise the NY Connects staff. Provide guidance to sub-contractors and first-line managers who supervise benefits counselors, and outreach workers.
Responsible for ensuring the NY Connects team understands the program's priorities and goals and has an understanding of the programs that CIDNY offers and acts to advance the agency's goals.
Participate in the senior management team.
Identify program benchmarks and ensure that the program's staff achieves
them.
Have knowledge of long-term care programs and other safety-net benefits and
services.
Provide program oversight to ensure that the program is in compliance with
contract standards and requirements pertaining to:

Intake, information and referral services, application assistance, person-centered counseling, care transitions, and applicable data entry into NY Connects' statewide client database system, PeerPlace
Act as a liaison to organizations and government agencies engaged in long-term care, benefits advisement, and direct services to individuals with disabilities.
Responsible for coordinating educational programs and training for staff, partners and the public.
Participate in NY Connects' City-wide Long-term Care Council concerned with the identification of barriers to community-based services and promulgation of recommendations for reform of policies that impede access to long-term services and supports.
Participate in NY Connects' No Wrong Implementation Team Quarterly meeting that comprised of agencies directly contributing toward a smooth No Wrong Door system.
Carry out quality assurance efforts toward program improvement including the implementation of the program's satisfaction survey.
Draft reports to be submitted to contractors on a quarterly basis.
Maintain and establish a Resource Directory of supportive services for
individuals with disabilities for the use of staff and the public.

Participate in the hiring of staff for all boroughs. Collaborate with the Education Director of CIDNY to ensure training for staff.
Establish subcontracts with partner agencies and maintain communication with them to facilitate fulfillment of program requirements.
Review and evaluate program functions, data collection, and outcomes; providing all necessary reports per contract requirements.
Liaise with NYSOFA and other external partners.
Work collaboratively with the other CIDNY Directors to ensure agency integration of direct consumer services programs, advocacy/policy issues, and educational tools for people with disabilities and other audiences.
Attend agency's in-service training and unit meetings as well as any other
agency-related activities.
Performing other duties as assigned.
Education and Training:
Bachelor's or Master's degree and five years of post-graduate supervisory & program
management experience or comparable experience required.
Experience:
Experience in leading and directing staff providing services to populations that
use long-term services and community safety-net programs or other supports.
Excellent oral and written communication skills.
Proven management skills including the ability to plan for and achieve
measurable program outcomes.
Respectful of and comfortable with people with disabilities of all ages, genders, races/ethnicities.
Direct experience in working with people with disabilities, understanding of disability-related programs, and policy issues preferred.
Ability to work in a fast-paced environment.
Must be computer literate on Microsoft Programs and ability to learn new applications and database systems.
Bilingual, preferred.
Preference will be given to candidates with disabilities and experience working in the disability community.
Travel Demands:
Temporarily Remote due to COVID-19
Equipment Operated:
Computer/Laptop, Phone, Printer/Copier
Working Environment:
The Director will spend the majority of their work time in CIDNY's New York, NY office.
Salary:
Up to $75,000
Other Information:
We conform to all laws, statutes, and regulations concerning equal employment opportunities and affirmative action. We strongly encourage women, minorities, individuals with disabilities and veterans to apply to all of our job openings. We are an equal opportunity employer and all qualified applicants will receive consideration for
employment without regard to race, color, religion, gender, national origin, disability status, genetic information and testing, family and medical leave, sexual orientation and gender identity or expression, protected veteran status, or any other characteristic protected by law. We prohibit retaliation against individuals who bring forth any complaint, orally or in writing, to the employer or the government, or against any individuals who assist or participate in the investigation of any complaint or otherwise oppose discrimination.
Number of Employees Directly Supervised:
Up to 20
Supervised by:
Executive Director
How to Apply:
To apply, email a cover letter and resume to Sophia Stewart, Director of Administration at hr@cidny.org. NO PHONE CALLS PLEASE. Resumes are accepted until positions are filled.
---
Go Back