Nonprofit Full Time
Anywhere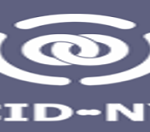 Website Center for Independence of the Disabled in New York
Position: Contract Manager
About CIDNY:
The Center for Independence of the Disabled in New York (CIDNY) is a leading organization serving and representing people with all disabilities in New York City. CIDNY's mission is the removal of barriers to the full integration of people with disabilities. CIDNY helps people with disabilities to gain the skill and obtain the services they need to improve the quality of life for people with disabilities. The majority of CIDNY's staff are people with disabilities who are dedicated to improving the lives of people with disabilities.
Basic Function:
As the Contracts Manager, you will be responsible for ensuring completion of contract documentation and maintenance of contract records, tracking reporting, and maintaining a record of all reports and their timely submission. You will report whether or not specific programs are demonstrating compliance. You will ensure that all reports transmitted to contractors are on file and have scheduled reports on the performance of contract requirements to the Executive Director. You will report to the Director of Administration.
Specific Duties:
Review contracts when they are received, and ensure that all elements of the contracts are on processed on a timely basis;
Create dashboard reports on the contract or grant deliverables and monitor whether programs are meeting performance measures;
Perform periodic internal audits of program data and report on the completeness of records. Advise program directors who are responsible for improving program performance and share information concerning corrections needed if any;
Report on compliance with contracts as requested by the Director of Administration and/or Executive Director;
Create a master reporting schedule for all contracts and record on-time submission of reports;
Compile a dashboard of significant program data for annual reports, reports to the Board of Directors and for other purposes, as directed;
Other duties as assigned.
Education and Training:
BA/BS required. Knowledge of programs for people with disabilities.
Experience:
Computer skills required: Data entry, Microsoft Office programs or equivalents.
Detail-oriented administrator with a minimum of three years experience in managing government contracts in a nonprofit setting – or equivalent experience.
Demonstrated experience with monitoring and reporting on large-scale contracts, the fulfillment of contractual requirements, and performance outcomes.
Ability to work in a team environment as well as the ability to follow through independently on assigned tasks.
Excellent computer and communication skills – strong interpersonal, writing, and oral presentation skills.
Travel Demands:
Temporarily Remote due to COVID-19.
Equipment Operated:
Computer/Laptop, Phone, Printer/Copier
Working Environment:
The Contracts Manager will spend the majority of their work time in CIDNY's New York, NY office. The work area is a shared work space divided by cubicles. Verbal communication can be heard from other staff in adjoining cubicles.
 Other Information:
We conform to all laws, statutes, and regulations concerning equal employment opportunities and affirmative action. We strongly encourage women, minorities, individuals with disabilities and veterans to apply to all of our job openings. We are an equal opportunity employer and all qualified applicants will receive consideration for employment without regard to race, color, religion, gender, national origin, disability status, genetic information and testing, family and medical leave, sexual orientation and gender identity or expression, protected veteran status, or any other characteristic protected by law. We prohibit retaliation against individuals who bring forth any complaint, orally or in writing, to the employer or the government, or against any individuals who assist or participate in the investigation of any complaint or otherwise oppose discrimination.
Number of Employees Directly Supervised:
None
Supervised by:
Director of Administration
How to Apply:
To apply, email a cover letter and resume to Sophia Stewart, Director of
Administration, at hr@cidny.org. NO PHONE CALLS PLEASE. Resumes are accepted
until positions are filled.
---
Go Back