Nonprofit Full Time
City: Washington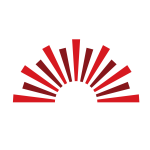 Website Cancer Support Community Cancer Support Community
MANAGER INDIVIDUAL PHILANTHROPY
Washington, D.C., Philadelphia, New York City, or Remote
The Cancer Support Community (CSC), the largest professionally led nonprofit network of cancer support worldwide, is seeking an ambitious and entrepreneurial individual to serve as Manager, Individual Philanthropy for its headquarters office. Reporting to the Vice President, Development, the Manager, Individual Philanthropy will support CSC's fundraising efforts by managing our annual giving program and coordinating the identification, cultivation, solicitation, and stewardship of our donors. They will also be responsible for engaging a portfolio of mid-level donors. As a member of the Development Department, the Manager, Individual Philanthropy will support campaigns and projects as needed to contribute to the departments overall success.
The ideal candidate should be a self-starter and committed to CSC's mission of serving cancer patients and their loved ones and to building relationships with donors who share a passion for our mission. The duties will also include providing support and follow-up for meetings, special events, and development administrative activities that support organization-wide priorities, including donor relations for the CEO and other senior-level officials.
Interested parties must submit a cover letter, salary requirements and a resume to careers@cancersupportcommunity.org. Applications without salary requirements will not be accepted.
MAJOR DUTIES AND RESPONSIBILITIES
Build sustained, authentic relationships between donors and CSC to serve both the donor's philanthropic goals and the organization's mission.
Support implementation of a donor-centric fundraising plan that carries a donor from first to ultimate gift and allows for multiple giving opportunities along their journey.
Manage portfolio of mid-level donors and prospects to expand a pipeline of support for CSC.
Use wealth databases and public information to research and build profiles of donors that inform relationship development and informed solicitations.
Work with CSC's Development Database Manager to research current and new annual donors that give to CSC through events, P2P campaigns, and other channels to identify new midlevel and major donor prospects for cultivation.
Work with VP, Development to make planned giving appeals and to steward members of CSC's Circle of Hope Legacy Society.
In coordination with External Affairs Department, establish and maintain an individual giving communications calendar which incorporates outreach to major giving prospects and donors with programmatic updates and opportunities to engage with awareness and advocacy campaigns.
Create appeals, donor reports, and stewardship materials working with Development Department team members and the External Affairs Department as needed.
In close coordination with the External Affairs team, lead the Development Department in conceptualization and execution of special fundraising and cultivation events, such as our annual gala and 2-3 other smaller events in key cities including, the creation of event registration pages in Salsa, CSC's fundraising platform, collaboration with event hosts, guest list management, marketing email creation, and other needs as they arise.
In close coordination with the External Affairs team, lead the Development Department in copywriting for Giving Tuesday and year-end fundraising.
In agreement with VP, Development, establish and achieve personal fundraising goal and contribute to the department's shared fundraising goals.
Establish and execute to monthly and quarterly performance targets.
Ensure all projects and initiatives stay on track according to specified timelines and report out regularly to keep team and leadership apprised of progress.
Supports the Development Department as needed with other fundraising campaigns and activities as needed.
REQUIRED SKILLS AND EXPERIENCE:
Bachelor's degree in Business, Marketing, Communications, or related discipline.
Minimum of 3 years' experience in fundraising.
Ability to execute tasks in an accurate and timely fashion while managing competing priorities.
Self-motivated, team driven, customer service oriented, problem solver, and a creative thinker.
Strong project management & performance measurement skills.
Excellent written and verbal communication skills.
Proficient skills in Microsoft Word and PowerPoint.
Comfort with fundraising technology platforms encompassing database, events, and email marketing.
Excellent interpersonal and communication skills with the ability to develop trusting, productive relationships with staff, partners, and donors.
Ability to stay calm, composed, and professional under pressure.
Cross-functional team player.
Excellent organizational skills and ability to adhere to tight timetables.
Conducts all work in an ethical, honest, and professional manner and keeps sensitive donor information confidential.
Ability to work extended hours occasionally which may include evening and/or weekend event support as applicable, typically around events.
Expect some travel, including weekend travel.
Valid driver's license.
ABOUT CSC
As the largest professionally led nonprofit network of cancer support worldwide, the Cancer Support Community (CSC) is dedicated to ensuring that all people impacted by cancer are empowered by knowledge, strengthened by action, and sustained by community. CSC achieves its mission through three areas: direct service delivery, research and advocacy. The organization includes an international network of partners that offer the highest quality social and emotional support for people impacted by cancer, as well as a community of support available online and over the phone. The Research and Training Institute conducts cutting-edge psychosocial, behavioral and survivorship research. CSC furthers its focus on patient advocacy through its Cancer Policy Institute, informing public policy in Washington, D.C. and across the nation.
We strive to be an organization that not only upholds, but boldly proclaims, a commitment to diversity, equity, and inclusivity. From our programs to our educational materials, from our advocacy platforms to our research, from our direct care and digital footprint to our operations and culture, we know that our strength lies in our collective differences.
For more information, please call the toll-free Cancer Support Helpline at 888-793-9355, or visit www.CancerSupportCommunity.org. So that no one faces cancer alone®
Cancer Support Community is an Equal Opportunity Employer
---
Go Back