Nonprofit Full Time
City: Washington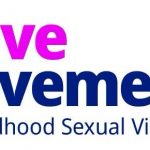 Website Brave Movement
The Brave Movement is a global movement of survivors and allies, united to drive advocacy and campaigns for transformative change. We launched in early 2022 and are growing fast with members and partners in all regions of the world. The Brave Movement was initiated, and is hosted by, Together for Girls, a global partnership to end violence against children and adolescents.
The Brave Movement seeks a Membership Coordinator to process and support its growing international membership of non-profit organizations and individuals. This is an exciting opportunity for an organized and motivated campaign organizer to support and develop a global campaign movement working with partners and allies across the world.
Purpose of role
The Membership Coordinator will support our growing number of institutional and individual members, proactively recruit new members, and manage a database of overall membership.
This position reports to the Brave Movement Operations Manager and is a 12-month position with possible renewal, and will be ideally based in Washington D.C., New York City, or London. Candidates should have the right to work in their preferred location. This is currently a remote position with the expectation to travel to attend some in-person meetings periodically.
Primary responsibilities
Help build the Brave Movement by coordinating membership drives, and processing applications from organizations and individuals wishing to join the Brave Movement.
Maintain a database of active membership.
Proactively recruit new members and expand the global reach of the movement.
Act as the first point of contact for membership and supporter inquiries.
Support Brave Movement members in developing campaign skills and capacities.
Provide administrative support to the Brave Movement Operations Manager, including arranging travel, processing invoices and expenses, and scheduling meetings.
Keep relevant policies and procedures updated and accessible to staff, partners, and advisors.
Profile
Required
At least 3 years administrative experience in a non-profit or social good organization.
Experience of working with a membership-based organization or social movement.
Good project management skills and the ability to work virtually in a complex, fast-paced environment.
Attention to detail and a logical approach to organizing work.
Knowledge of General Data Protection Regulations (GDPR).
Good written and verbal communications skills with the ability to communicate succinctly.
Committed to upholding Brave Movement and Together for Girls' values.
Verbal and written fluency in English.
Desired
Experience working with survivors.
Experience of working with international coalitions or movements.
Additional languages, especially French, Spanish or Kiswahili.
Additional background
Sexual violence against children and adolescents is one of the largest silent pandemics of our time. It is a problem that festers in homes, online, and in communities in every country around the world.
The Brave Movement demands an end to the pandemic of sexual violence through advocacy for bold public policy solutions combined with public campaigns to shift societal norms, eradicate survivor stigma, and break the conspiracy of silence that enables sexual violence to continue.  We are mobilizing survivors and allies that are globally connected, nationally coordinated, and locally grounded. Our approach is structured across prevention, healing and justice.
Terms and conditions
Compensation
This role offers a competitive salary adjusted to the cost of labor in the country or U.S. city where the candidate resides, for example, the annual salary for the position for a candidate based in Washington, DC will be between $52,000-$65,000. Final salary within this location adjusted range will also be determined by the candidate's qualifications and years and type of experience.
Culture and values
The Brave Movement seeks to create a courageous, inclusive, and flexible culture that empowers our staff to have the capacity and ability to deliver change. We strive to build and maintain psychological safety, trust, and accountability among team members in order to foster honesty and openness about our needs and challenges while also prioritizing self-care.
Together for Girls, Inc. is a registered 501(c) (3) non-profit organization in the U.S.
To apply for the post
Please send a letter of application stating the skills and approach that you would bring to the post with your CV/resume (no photos) in strict confidence by email only to: Karem Armstrong at Karem@darylupsall.com
Please ensure they are sent with the titles "your name cover letter" and "your name CV" Please put "BRAVE Movement- Membership Coordinator" in the email subject line.
The deadline for application is March 13th 2023.
Sign up to Global Charity Jobs to receive our weekly jobs bulletin to not miss a single opportunity!
Together for Girls, Inc. is an equal opportunity employer and committed to maintaining an inclusive and diverse working environment free from discrimination and harassment. Qualified applicants from all backgrounds are encouraged to apply and will receive consideration for employment without regard to race, colour, religion, sex, sexual orientation, gender identity or expression, age, national origin, disability status, protected veteran status, or any other characteristic protected by law.  Together for Girls, Inc. is a registered 501(c) (3) non-profit organization in the U.S.
Daryl Upsall International actively promotes equality, diversity and inclusion. In recruiting candidates, we seek candidates with the proven skills required; irrespective of race, gender, religion or belief, age, disability or sexual orientation.
---
Go Back