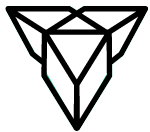 Website Blendstem
Cultivating Global Brilliance: BlendSTEM nurtures K-12 Excellenc
Position Overview:
In the role of a Marketing Intern at our non-profit organization, you will have a crucial responsibility of advancing our mission and creating awareness around our emphasis on Olympiads. Together with the marketing team, you will collaborate closely to formulate and execute impactful strategies that captivate our target audience, enhance their involvement, and generate support for our cause. This position presents an excellent opportunity to gain practical experience in marketing, event promotion, and non-profit operations, enabling you to develop valuable skills through hands-on involvement.
Responsibilities:
Content Creation: Assist in creating engaging and compelling content for various marketing channels, including social media, website, newsletters, and promotional materials. This may involve writing blog posts, designing graphics, or producing videos to highlight our Olympiad events, achievements, and impact.
Social Media Management: Help manage our social media presence by curating content, scheduling posts, and engaging with our online community. Monitor social media channels, respond to inquiries, and encourage participation and interaction to foster a sense of community and build brand awareness.
Event Promotion: Collaborate with the marketing team to develop marketing campaigns and strategies to promote our Olympiad events. This may involve creating event listings, distributing flyers, coordinating with schools and educational institutions, and leveraging partnerships to maximize event attendance.
Volunteer Coordination: Assist in recruiting and coordinating volunteers for various events and activities. This includes communicating with volunteers, providing necessary information and resources, and ensuring a positive volunteer experience. Track volunteer hours for reporting and recognition purposes.
Analytics and Reporting: Help gather and analyze data related to marketing initiatives, social media engagement, website traffic, and event attendance. Generate reports and provide insights to measure the effectiveness of marketing efforts, identify areas for improvement, and support data-driven decision-making.
Recognition and Outreach: Contribute to developing strategies to recognize and appreciate volunteers, participants, and supporters. Assist in developing partnerships with relevant organizations, schools, and community groups to expand our reach and increase participation in our Olympiad events.
Benefits:
Professional Development: Gain practical experience in marketing and non-profit operations. Learn valuable skills such as content creation, social media management, event promotion, and data analysis.
Networking Opportunities: Connect with professionals in the non-profit sector, education industry, and marketing field. Build relationships with volunteers, participants, and potential partners, expanding your professional network.
Volunteer Hours: Earn volunteer hours that can contribute to fulfilling academic or community service requirements. These hours can also be documented and included in your resume or college applications.
Recognition: Receive recognition for your contributions to our organization, including acknowledgment in newsletters, social media shoutouts, and appreciation events.
Impact: Contribute to a non-profit organization focused on Olympiads, making a difference in the lives of students and promoting educational excellence.
---
Go Back