Nonprofit Full Time
City: Boston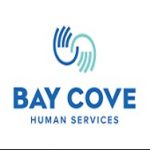 Website Bay Cove Human Services Bay Cove Human Services
Bay Cove Human Services
Boston, MA, USA
Req #364
Bay Cove Human Services, Inc a leading Massachusetts human services organization, seeks a Substance Use Counselor who will be an integral member of Care Teams that will deliver care coordination services to Mass Health members. In this mobile community based position, the Substance Use Counselor (SAC) provides intensive care coordination for Mass Health Members with complex medical and behavioral health needs who are enrolled in an Accountable Care Organization (ACO) or Managed Care Organization (MCO) plan. S/he specializes in supporting Enrollees with Substance Use Disorder (SUD) and serves as the team's resource on SUD assessment, treatment and rehabilitation techniques and resources.
We are looking for someone who strives to:
Challenge thinking.
Be different.
Lead change.
Bay Cove is looking for people who are inspired and inspiring.
Outreach to and actively prepare Enrollees to communicate their strengths, hopes, dreams and goals, and engage in a recovery process. Coordinate the completion of the Comprehensive Assessment (CA).
Conduct initial and ongoing risk assessment; design personal crisis management plans, relapse prevention and harm reduction strategies with members who have been identified as behaviorally complex. Coordinate the development, implementation, and ongoing review of the Person Centered Treatment Plan (PCTP) inclusive of SUD needs and goals as well as any LTSS and / or SDH needs or goals.
Contribute SUD expertise to team as related to SUD education, motivational enhancement, appropriate stage of change interventions, and application of evidenced-based substance addiction treatment.
Collaborate closely with PCP and other providers, including but not limited to community resources, to assure appropriate referrals based on level of care needed to optimize outcomes and minimize risk.
Implement recovery-oriented, motivational interviewing, harm-reduction, trauma-informed, culturally competent and strengths-based rehabilitation approaches.
Manage all care transitions through collaboration with Enrollee, community provider staff, ICT and hospital staff to ensure a safe discharge plan and a well-coordinated implementation of that plan.
Bachelor's degree in human service-related discipline strongly preferred; 5 years' experience in co-occurring disorder, HIV/AIDS, or substance addiction services may substitute.
Licensed Alcohol and Drug Counselor II (LADC II) or Licensed Alcohol and Drug Counselor Assistant or Certified Alcohol and Drug Counselor in state of service preferred.
Experience working with people with psychiatric disability and/or HIV/AIDS, co-occurring disorders preferred.
Extensive knowledge of substance use and addiction treatment principles and techniques
Extensive knowledge of formal and informal SUD assessment skills and practices Knowledge of recovery-oriented, person-centered and strengths-based values and modalities
Preference given to bi-lingual/bi-cultural applicants and applicants with lived experience of psychiatric conditions and/or HIV/AIDS.
Driving is a requirement for this position using a personal vehicle.
Keywords: Care Coordination, Behavioral Health, Mental Health, Case Management, ACO/MCO, Substance Abuse, Substance Abuse Counseling, Recovery, Recovery Coach, Licensed Alcohol Counselor, LADC, CADAC, Community Support
---
Go Back