Nonprofit Full Time
City: Boston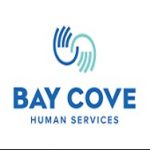 Website Bay Cove Human Services Bay Cove Human Services
Bay Cove Human Services
Boston, MA, USA
Req #192
Responsibilities:
The Intensive Residential Support Specialist delivers interventions designed to support Persons residing in an Intensive Group Living Environment (IBGLE) in the development of skills in all areas of functioning under the guidance of core clinical staff.
The Intensive Residential Support Specialist contributes to Bay Cove's mission by partnering with Persons to work towards personal goals in order to achieve greater independence and improved quality of life.
The IRSS will: Use verbal and non-verbal communications and actions to contribute to a clean, warm, welcoming, and trauma-informed residential setting in which Persons feel safe, supported, and empowered to voice needs, preferences, interests, and input.
Implement interventions identified in Persons' treatment plans to assist Persons in developing and utilizing skills in the areas of activities of daily living; obtaining and maintaining housing, employment, school, and familial relationships; socialization and recreation; self-management of symptoms and medication self-administration; and health and well-being skills, such as healthy eating, physical activity, relaxation techniques.
Document interventions carried out, progress made towards goals, and observed changes to physical health and mental status in daily notes in order to better inform assessment and treatment planning.
Contribute to the provision of high-quality and effective clinical services and operational excellence by sharing observations in shift logs and by collaborating towards solutions during twice monthly staff meetings.
Accompany Persons to medical, dental and psychiatric appointments or leisure activities via public transportation, agency vehicle, or staff car and teach skills for self-advocacy and safe use of community resources, including provision of one-to-one supervisions and checks for Persons who need more support managing potentially harmful behaviors.
Conduct more clinically-nuanced interventions under the close supervision of the core clinical team and assist the Residential Clinical Coordinator with case management tasks.
Serve a mentor to newer direct care staff by coaching staff regarding the proper implementation of planned interventions in the absence of core clinical staff.
Train Persons in medication self-administration procedures as designated in individual plans and administer medications in accordance with the standards of the Medication Administration Program (MAP) standards.
Keep abreast of, and implement, all safety plans and procedures to ensure overall health and safety of Persons including engaging in crisis intervention through de-escalation techniques and access of emergency services as needed.
Utilize recovery-oriented language and principles in all communication and interactions with Persons, colleagues, and collaterals.
Take on a specialized role based on interest, demonstrated skill, or expertise at the request of the Residential Program Director or Assistant Residential Program Director.
Qualifications:
A bachelor's degree in psychology or related field required.
At least two years of related experience required.
A bachelor's degree can be substituted for an additional three years of related experience.
Demonstrated understanding of complex clinical concepts.
Demonstrated crisis assessment and management skills.
Demonstrated skill in de-escalation and the provision of intensive behavioral supports.
Demonstrated clinical writing and verbal presentation skills.
Proficiency in word processing and other computer functions using Windows, Word, and Google Email and Apps.
Department of Public Health certification in medication administration required within 3 months of hire.
Flexibility to work evenings and weekends on an as needed basis.
Ability to climb stairs and carry up to 40 pounds, as well as the physical capacity to assist people with mobility impairments as needed.
Use of personal cell phone for work purposes.
Bilingual candidates encouraged to apply.
Driving License Required? Yes
———————-
Benefits:
Excellent benefits package including health and dental insurance, 403(b) retirement plan, tuition reimbursement/remission, paid vacation & holidays, sick time pay, and employee referral bonuses.
---
Go Back