Nonprofit Full Time
City: Boston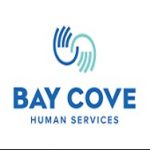 Website Bay Cove Human Services Bay Cove Human Services
Bay Cove Human Services
Boston, MA, USA
Req #532
Responsibilities: Assists the Program Manager in guiding program culture by demonstrating leadership in how overall engagement with Persons occurs by knowledgeably incorporating the practices and philosophies of evidence based practices such as Stages of Change, Motivational Interviewing, Harm Reduction, Seeking Safety, Trauma Recovery and Empowerment Model (TREM) into program culture.Utilizes recovery-oriented language and principles in all communication and interactions with Persons, colleagues, and collaterals Participate on the Engagement Team of assigned persons Collaborate with Care Coordination Entities and other providers to ensure access to appropriate medical, clinical, self-help, and peer modalities during times of crisis, care transitions, other life transitions and changes in health status. Provides skilled shift coverage and supervision of staff, including weekends and awake overnights, as scheduled by the supervisor. Contribute to the overall functioning of the Integrated Team by sharing in the administrative responsibilities as assigned. Oversees staff scheduling in the absence of the Program Manager. Including coordinating relief coverage for the program. Maintains of a pool of qualified relief staff. Serves as the medication officer for the program, providing oversight of the Medication Administration Program (MAP) and periodic medication administration. Maintains accurate programmatic documentation such as fire drills, emergency reports, transportation sheets, daily logs, progress notes, teaching programs, and any other documentation as assigned by the Program Manager. Performs other household maintenance and cleaning tasks which have been designated as shift responsibilities and as assigned by the Program manager. Collaborates with Program Manager to identify staff performance issues, formulate corrective action plans, train/coach staff, and regularly reassess staff performance.
Bachelor's degree in human services or related field required.
Minimum of two years experience working with adults with mental illness and one year experience providing supervision to staff required.
Strong behavioral Management skills and excellent written and verbal skills required.
Other details
Pay Type Hourly
Min Hiring Rate $16.59
---
Go Back