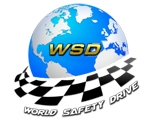 Greetings,
There is an international distracted driving crisis, that the NHTSA calls a, "deadly epidemic. This crisis endangers you, your family and children, and everyone, 24/7!
ASF, the leader in driving safety research and development, has international lifesaving research and valuable IP at, carsafe.org. Some examples of this are, carsafe.org/safecall,  https://psa.nab.org/campaign.asp?id=169, carsafe./jingle-2/, Copilot Driver License – the Lifesaving NFT – IssueWire (see:
https://www.washingtonpost.com/news/wonk/wp/2016/06/23/there-are-more-dangerous-things-to-do-while-driving-than-using-your-phone/),
Safe Call – EarPhone – New Smarter Phone Invention (einpresswire.com). Driver Ed Safety Course (book)
https://www.amazon.com/dp/B09LFLT7V7, Safety Wares, https://www.bonfire.com/store/automobile-safety-foundation/,
Student World Safety Drive, Student World Safety Drive – Automobile Safety Foundation (carsafe.org) and more.
ASF seeks cause marketing partners that can either (and or) market, fundraise, manage administration, as a partner sharing the funds raised (with no upfront charges).
Thank you for your essential public safety work consideration, and please let us know of interest, or referrals.
"The life you save, may be your own."
---
Go Back