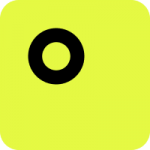 Website Act Now Coalition
Non-profit startup that builds data products for disaster relief
The role
We are looking for a frontend engineer for our public health efforts.  The ideal individual is excited about: shipping great products, hands-on engineering, talking with users, and setting direction in the public health world. You will report to the Covid Act Now Co-Lead and work closely with our public health product team.
Responsibilities
Develop a database (and API) of global health data and local health data which will power our efforts working on the global stage
Develop products used by decision-makers of global health entities, national governments, and on-the-ground health workers
Work with our design and product teams to shape upcoming features and products
Collaborate with our engineering team to write clean, performant code
Identify, document, and propose improvements to our codebase
Support engineers in reviewing code and sharing knowledge
Required skills
Experience working with web technologies: HTML, JavaScript and CSS.
Good sense of software architecture and good coding practices.
Good instinct for good UI/UX, excellent attention to detail.
Ability to break down large features into manageable work items and provide realistic estimates.
Fluency in CSS.
Experience working with a fast-paced team.
Experience working with Git and GitHub.
Problem solving skills.
Nice-to-haves
Experience with Typescript.
Experience working with React frameworks.
Working knowledge of best practices on Web Accessibility.
Traits
Some traits that are important to our company culture are:
Impact driven – We prioritize impact and look for ways to measure and quantify it.
Truth-seeking – We lean heavily on first-principles thinking.
Transparent – We share how we arrived at our conclusions, for example by open-sourcing our work.
Humble – We actively seek to recognize our limitations, learn from our mistakes, and work well with others.
People-centric – We care about our people and their wellbeing, and aim to be a place where they would work, even if they didn't have to.
FAQs
What's your approach to remote work?
Act Now is hiring team members in all US/Canada time zones, and we're committed to growing a long-term distributed team. Over time, and as COVID becomes less of a concern, we may open hubs in locations that have a critical mass of employees. Our off-sites give us the opportunity to gather the team in one place.
What's the interview process like?
It starts the same for every candidate: a brief project (e.g. coding or portfolio work) that lets you showcase your skills. Next you'll have a few conversations with team members for you to get to know more about Act Now and for us to get to know you, your experiences and interests. Generally about six hours in total spread out over a few weeks. We prioritize transparency and lack of surprise throughout the process.
What are the compensation and benefits like?
We will consider candidates at different experience levels. Compensation will be discussed early in the selection process and will depend on your profile and experience. Additionally we offer:
A 4 days/week-work week, M-TH flexible
Excellent health, dental, vision plans for you and your dependents (employer covers 80% of employee and 50% of dependents)
Holiday Schedule of 16 days per year
Unlimited PTO – we recommend 3 to 4 weeks, we trust you
Remote work – based anywhere in the US or Canada
How do I apply?
This position is open until filled. Please send your resume alongside a note letting us know why you want to work with us and how you heard about the position. Tell us how you can bring value to the role, even if your experience is a little different than what we outlined.  We want to learn more about you, and don't expect everyone to have every aspect of the job from the start.  Email us your application to hiring+front end@actnowcoalition.org.
Is Act Now an equal opportunity employer?
Act Now Coalition is proud to be an equal opportunity employer that does not tolerate discrimination or harassment of any kind. Our commitment to Diversity, Inclusion & Belonging drives our ability to build diverse teams and develop inclusive work environments. We are committed to equal employment opportunity without consideration of race, color, religion, ethnicity, citizenship, political activity or affiliation, marital status, age, national origin, ancestry, disability, veteran status, sexual orientation, gender identity, gender expression, sex or gender, or any other basis protected by law. We also consider qualified applicants with criminal histories, consistent with applicable federal, state and local law. If you have a disability or special need that requires accommodation, or you have questions about how to apply, please reach out at equalopportunity@actnowcoalition.org.
---
Go Back